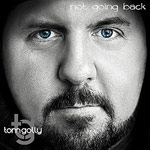 Tom Golly
Not Going Back
Street Date:
August 30, 2016
Style:
Rock
Official Site:
Official Website
Independent artist Tom Golly was once a stand-up comedian before feeling the call to sing for God instead of telling jokes. In 2015, the New Yorker moved his family to Nashville to focus completely on this ministry and began working with Travis Ryan at Lifepoint Chruch. Golly's debut 7-track EP, Not Going Back, released at the end of August. Golly's music comes across in the vein of Jeremy Camp (perhaps an earlier version of Camp though), or even Seventh Day Slumber. The best examples of these influences can be heard in "Not Going Back" (Camp) and "Let Your Heart Be Found" (SDS). The title and theme of the record don't have to do with a physical location but instead talk about "not going back to who I was" before Jesus.
Musically and vocally, Not Going Back is a really enjoyable listen. The sound is super familiar, but manages to stay interesting. Highlights are certainly the title track, the rocking "Let Your Heart Be Found," the humble cry of "Lead Me," and the awesome cover of Blessid Union of Souls' "I Believe." Eliot Sloan's words from the 1995 smash hit seem to resonate louder than ever, and the song is certainly worthy of being brought back into the light. The piano ballad is given the acoustic treatment and the vocal pattern of the chorus is altered a touch to fit his own style. Golly also removes the third verse about mixed race relationships -- likely because of the controversial use of the "n-word" more than anything. In this verse's place, Golly sings the first verse over again in a format that sounds more like a bridge. It's an impressive cover and one I nearly missed upon first listen. The biggest "issues" (so to say) come in "Ocean (Nautical Miracle)" and "I Am You Are." Right now, water references are a point of contention and an issue being poked fun of by memes and videos in CCM today. Although cliché, Golly's analogy makes sense and works within the context of the album's lead song. As for the Casting Crowns-like "I Am You Are:" The song isn't bad in and of itself, but the constant repeats of "I am, I am, You are,' and the reverse, "You are I am," just wear thin by the end of the four-minute-long tune.
Overall, Tom Golly does an excellent job of projecting his sound. The songs aren't something new and magical, but they appear to be honest and well written. Golly's voice also sticks out as powerful with pretty good vocal range and ability. Fans of Jeremy Camp is will definitely find a lot of love about Tom Golly -- especially fans of Camp's edgier days. The music isn't a carbon copy of today's delay-filled worship songs, but it isn't heavy enough to alienate most CCM fans with "Let Your Heart Be Found" as the only "rock song." I would recommend Not Going Back for most listeners of today's Christian music. Even if you're not sold on Tom Golly as a whole, I strongly recommend that you check out "I Believe" as a minimum. Fans of the original should be pleased with the treatment given, and those unfamiliar will hear a very important message. Look for Tom Golly to make a big splash in the near future.
- Review date: 9/23/16, written by
Michael Weaver
of Jesusfreakhideout.com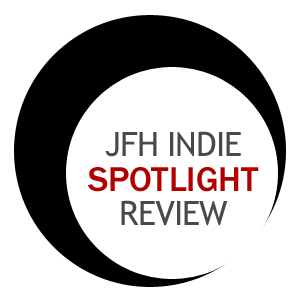 Record Label:
None

Album length:
7 tracks: 26 minutes, 16 seconds

Street Date:
August 30, 2016

Buy It:
iTunes

Buy It:
Amazon
Ocean (Nautical Miracle) (4:10)
Not Going Back (3:36)
Let Your Heart Be Found (3:24)
I Am You Are (4:09)
I Believe (3:44)
Lead Me (3:54)
Come Home (3:19)