Back in 2006, BEC introduced us to Mainstay. Their debut, Well Meaning Fiction, found a solid following with its heartfelt lyrics and indie feel. The following year Mainstay's second outing, Become Who You Are, was released; this time around, the indie touch was lessened in favor of a much more radio-friendly sound. Some fans of the first album turned their noses up at the new direction, but Mainstay began to receive significantly more airplay on CCM stations. One distinctive characteristic about both albums was the dynamic vocals from lead singer, Justin Anderson. Whatever the song required, from the soft and subtle to the powerful and carrying, Anderson could capture with his voice. In January 2008, however, Justin was involved in a fairly serious car accident. Miraculously, Justin was able to walk away from a head-on collision, but still suffered significant enough injuries to sideline him. Soon after, Mainstay went on hiatus. Since then, Justin has gotten married, continued writing songs, and started a new solo project called Paper Candle. The self-titled debut album was released in September, 2011. While the familiar vocals sound reminiscent of Mainstay, Paper Candle takes more leaps musically and distinguishes itself from Justin's previous endeavors.
Mainstay fans will rest easy as soon as the first track starts. "All We Know" feels like a homecoming of sorts. Not only does it sounds very similar to what we heard on Mainstay's discs, but there's even a Silver Lake reference. The bar is not pushed much here, but we still have a solid, catchy pop song. Right when you begin to think this is more of the same from Anderson, "Fledglings Fall Easy" begins with a surprising country flare. Lyrically, the song feels like an earnest conversation with a trusting friend, "Coming from the Midwest I was something to see, I was a bright-eyed boy with whole lot of rules to keep, Little did I know life would kick the stuffings out of me, and show me that fledglings fall easily." The third song alternates between soft stanzas and lively choruses, providing the third different style in as many tracks, "So open up all the doors, And start laying down all your arms, you might finally be free and insecure, And open up both your hands, And stop making such war with them, You might finally make peace with where you are." The album seems to find a home after this point, mostly sticking with the indie/pop genre.
The country influence does continue to spring up occasionally, however. "After All" is perhaps the biggest step in that direction, using an acoustic guitar as the backdrop to a detailed love story. Fortunately, Anderson's vocals never can be described as twangy or gimmicky. "Iron Range" pairs the pop/country sound with one of the catchiest choruses Anderson has ever written.
Perhaps even more so than the varying music and soothing vocals is the lyrical depth on all ten tracks. Anderson is able to convey emotion with amazing success. This album feels like it has a genuine piece of Justin's life and experiences contained within its songs. In "Keepsakes" he writes, "And I'm holding the letters, That you wrote me before, Cuz sometimes the right words don't come out, 'Til there's no one around, And the silence brings you to me." "The Prince, The Idiot" contains empathetic lyrics and answers to life's struggles with "it's ok if the only prayer you have is Hosanna."
Justin Anderson's return as Paper Candle is a hearty, vibrant and fun album. At times, it can feel a little too poppy and never quite captures that same indie feel as Well Meaning Fiction did. The surprising country and folk elements add some variety, however, and Justin's vocals are as good as ever. For those willing to give this album a chance, it will undoubtedly pay off.
- Review date: 1/7/12, written by
Jerold Wallace
for Jesusfreakhideout.com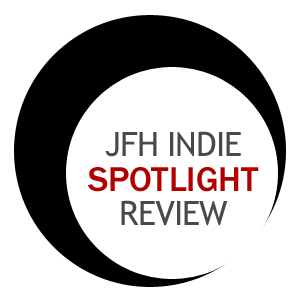 Record Label:
None

Album length:
10 tracks: 38 minutes, 28 seconds

Street Date:
September 30, 2011

Buy It:
iTunes

Buy It:
AmazonMP3
All We Know (3:21)
Fledglings Fall Easily (2:51)
Free and Insecure (3:33)
Keepsakes (4:53)
Iron Range (3:48)
After All (4:37)
The Prince, The Idiot (4:11)
Let It Go (3:45)
Color Won't Keep (3:39)
The Storm Is Inside (3:50)