What is the balance between honesty and irreverence? For the past couple decades, those who have written songs for the church have sought that balance. Most err on the side of caution, being honest to a certain degree but avoiding any semblance of anger or overt doubt. A few press the honest button hard and tip over into irreverence, writing songs that sound more like a rebuttal of faith than an expression of it. None (dare I say it) have struck the perfect balance that Andy Squyres does on his latest album, Poet Priest.
From the opening lines, Squyres nails it: "Here is my harvest of heartbreak/Here is my threshing of tears/I'd give You my dream but I lost it/Down in the locust years." Left as it is, it would seem like the song was leaning toward despair until he then follows it up with: "Still praise is the song that I'm singing /Even though sorrow's my tune/My love is only a whisper now /But nothing is wasted with you." This delicate balance is amazingly kept throughout the album. In every song he skirts the line between despair and hope, doubt and worship, never coming off as too trite or too dark. He sprinkles in wry humor and down-to-earth wit to give the lyrics a tried and true flavor even as our gaze is ultimately drawn heavenward. Squyres even employs "d*mn" on a couple occasions, but it always feels appropriate and adds to the rugged nature of these tunes (most of the time, it is in a context talking about salvation vs. damnation, but one time it is used about the highway patrol).
The music adds to the beautiful atmosphere of Poet Priest. It's not quite folk, it's not quite pop, it's not quite pop rock. It's hard, frankly, to put it into a simple box, and that complements the lyrics well, as they struggle with the God who won't fit into a simple box. All throughout, Squyres wonderfully paints this complex struggle with songs like "Dead Horse," "Trouble Gonna Come," and "Before You God." He also finds himself humbled by God's grace with tracks "You Bring the Morning" (which churches should give a shot in their praise sets), "No Resurrection," "God The Fool," and "Love Never Fails." Squyres briefly points out how our modern age can add to our faithful turmoil ("King David of Silicon Valley"). The final tracks ("Kingfisher" and "River of Fire") bring the most optimism, looking forward to a time when these doubts and darkness will be burned away for good. "Kingfisher" in particular sketches out a beautiful portrait with lines like, "We go out walking in the water where the silver swims/Cicadas singing like somebody washed away their sins/I see a kingfisher ascending to his rightful throne/The meek inheriting a city they can call their own."
The title of the album may be explained in "God The Fool," where Squyres sings, "You don't give the poet answers/So the poet gives You rhyme." So, it seems, this is an album that is filled with enigmas and poetic wrestling with faith, but done so in the pastoral spirit of a priest trying to guide a flock with wisdom and gentleness. What it is or how it is that Squyres achieved this, I can't say. Maybe it's years of wisdom and hardship and pastoral ministry. Regardless, Poet Priest is a rare modern day classic that everyone should hear and then tell a friend to listen as well. This record is deep, rich, and full of pain and joy. It is catharsis to those in the clutches of despair and encouragement to those who have come through on the other side. If you are seeking an honest worship album, here is an offering that clears the bar with ease.
- Review date: 7/26/22, written by
John Underdown
of Jesusfreakhideout.com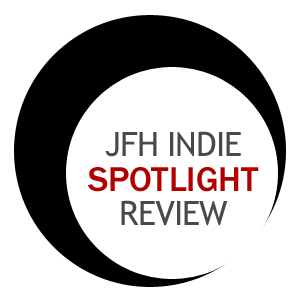 Record Label:
None

Album length:
10 tracks: 43 minutes

Street Date:
February 25, 2021

Buy It:
iTunes

Buy It:
AmazonMP3
Dead Horse (5:17)
No Resurrection (3:42)
Trouble Gonna Come (4:13)
You Bring The Morning (4:39)
God The Fool (4:32)
King David Of Silicon Valley (3:24)
Before You God (4:30)
Love Never Fails (4:17)
Kingfisher (4:04)
River Of Fire (4:22)