If your church is any sort of a traditional church, then there's no doubt that you'll be able to find a hymnal somewhere in the building. Hymnals are full of timeless songs of praise and devotion to the Lord, written at various times throughout the history of Christianity (though not all of them were written by Christians). Over the past several years, the beauty of hymns has been brought back to our attention, thanks in part to indie worship band Page CXVI.
Named after the 116th page (CXVI = 116) of The Magician's Nephew by C.S. Lewis, where Aslan sings creation into existence, Page CXVI has been hard at work reimagining select hymns with a modern style for today's music listeners. They released their first in the Hymns series in 2009, releasing each new entry (seven songs each) less than a year apart of each other. They just released a three-song b-sides EP in April, and are now set to release a remix EP in June. The remixes were done by none other than Derek Webb, a big supporter and a very skilled artist in his own right.
Seven songs were selected from among the band's four EPs and were given the remix treatment. Now, "remix" usually leads the listener to believe that the new songs are going to be done in some sort of electronic format, but for Re-Hymns, Derek Webb didn't exclusively use electronic music. There are elements of it used, indeed, but a lot of it seems to use real instruments. "Be Still My Soul" very vaguely reminds me of The Black Keys, but with some keys and synths adding depth. "Joy" follows very beautifully, keeping about the same ratio of electronic to tangible instruments (though I use "tangible" rather loosely, as electronic instruments are tangible, but you get what I'm saying). When the EP gets to the more upbeat section, such as "Holy Holy Holy," a little bit of pop creeps its way in. I could almost picture it getting some Air-1 airplay.
In general, the best comparison I could make is that Re-Hymns sounds like what you would get from a Derek Webb album: electronic-tinged indie music with clean, yet still slightly raw production. It's certainly a highlight among worship albums so far this year, and will likely be one of the best by year's end. Highlights include the upbeat "In the Sweet By and By," "Holy Holy Holy," and the melodic "Rock of Ages." My only complaint is that the vocals have a few dry spots, most noticeably in "Joy," but it's a minor complaint, as it's not common. Re-Hymns is a half-hour's worth of music that you should listen to. Obviously Page CXVI fans will dig it, but it's also recommended for fans of hymns and the works of Derek Webb.
- Review date: 6/7/12, written by
Scott Fryberger
of Jesusfreakhideout.com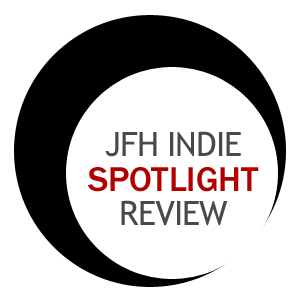 Record Label:
None

Album length:
7 tracks

Street Date:
June 12, 2012
Doxology (2:47)
Be Still My Soul (3:18)
Joy (4:20)
In The Sweet By and By (3:17)
Holy Holy Holy (3:43)
Rock Of Ages (4:25)
Wash Me Clean (4:48)