It's 2019, and the singer/songwriter duo known as
Folarin & Keziah
have just released their debut album,
Relentless
. But their musical journey together actually began nearly a decade ago, as they were leading worship for churches in Nigeria and the United Kingdom. Once they headed to their now-home in Ontario, Canada, the husband-and-wife duo began working on what would ultimately become this full-length album, which came with the creation of their own label, God Colors Media, and even a Covenant Award nomination.
The 14 tracks on Relentless collectively clock in at a daunting 73 minutes and some change. If you plan on listening to the album in one sitting, you have quite the commitment on your hands. And while many people in our society these days don't have the attention span (or desire) to listen to an album from front to back, doing so with Relentless is time well spent. Yes, it's long, but it's chock-full of terrific musicianship, loads of choirs singing melodies both beautiful and catchy, and heartfelt and honest worship. One of my favorite tracks is "Send the Rain," which calls for the Holy Spirit to refresh the souls of the tired and weary. The chorus says, "Send the rain, send it now / let it fall fresh on me / cleanse me Lord, in the latter rain / overflow for the latter days," while the bridge is loud and declares that God's promises will be kept, as they repeat, "It shall, it will, it must come to pass / I believe, I believe it will surely come to pass." "Marvelous" and "Deeper & Higher" are also a couple of highlights that give opportunity for the listener to reflect on God's great love for His people. The former incorporates lyrics from the hymn "My Savior's Love:" "How marvelous, how wonderful / and my song shall ever be / how marvelous, how wonderful / is my Savior's love for me."
In addition to the lower tempo worshipful songs, Relentless also has its fair share of upbeat praise tunes. The opening and closing tracks are both instrumental pieces that act as a sort of a prologue and epilogue, with some beautiful synth and really tight instrumentation; the opener, "The King Is Here," warmed me up and got me prepared for what was to come, and it worked really well. It goes immediately into "Jesus Is Alive," which sounds like a mix of gospel and dance music. The energy of the song is infectious and it's hard not to sing along with it. Near the end of the album, right before the final instrumental track, we're treated to a reprise of the title track. The main title track is one of the slower, more reflective songs on the album, but the reprise turns it upsidedown and helps the listener end his or her experience with a synth-heavy gospel jam, all while being reminded that God's love for us is relentless.
Gospel music is not something that's typically in my wheelhouse. I don't dislike it as a genre, but the songs and albums that I do like are few and far between. So I went into Relentless optimistically, albeit cautiously. I was pleasantly surprised to hear a lot of things I greatly enjoyed, and not much I didn't. The choirs are engaging and the music is excellent, and I've listened to the album multiple times without growing tired of it. I'm glad to welcome Folarin & Keziah into the world of CCM. Check out Relentless if you enjoy modern worship and gospel music.
- Review date: 12/19/19, written by
Scott Fryberger
of Jesusfreakhideout.com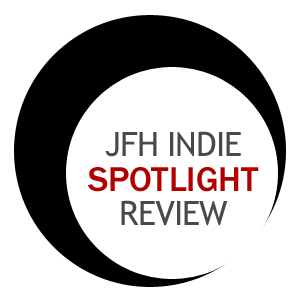 Record Label:
God Colors Media

Album length:
14 tracks: 73 minutes, 23 seconds

Street Date:
December 6, 2019

Buy It:
iTunes

Buy It:
AmazonMP3
Intro - The King Is Here (1:36)
Jesus Is Alive (6:15)
Relentless (6:33)
Mighty God (5:52)
You Deserve (5:28)
Send the Rain (6:11)
Send the Rain [spoken word] (4:39)
God God God (6:13)
You Are My God (5:57)
Surrendering All (5:37)
Marvelous (5:36)
Deeper & Higher (6:25)
Relentless Reprise (4:51)
Relentless Outro (2:10)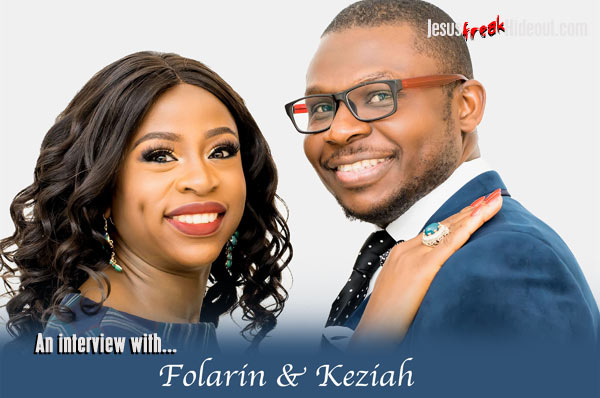 Jesus freak Hideout (Scott Fryberger): When did you first begin performing music?
Folarin & Keziah: Thank you for this opportunity to reach fans on your platform. We both started performing music in church as teenagers. Even though we grew up in different parts of Nigeria, we both grew up in Christian homes and joined the choir as teenagers. After we got married, we started working on songwriting together and were opportune to grace the stage of churches in the Greater Toronto and Hamilton area since 2013.
JFH (Scott): Are all of the songs on Relentless originals?
Folarin & Keziah: All the songs on our album, Relentless, are original songs. We wrote, arranged and produced all the tracks. Our musical roots go way back to traditional hymns and we included two hymns on the album: "Stand Amazed (How Marvellous)" on ďMarvellousĒ and 'Draw Me Nearer" on ďDeeper and Higher.Ē We always thought about doing hymns in a modern style and these gave us the opportunity to achieve that dream.
JFH (Scott): The title track says that Godís Love is relentless. Is there something specific that happened in your life that sparked the idea of that theme?
Folarin & Keziah: We didnít quite have a title for the album before we started the project. After going through all the songs and praying about what to call the album, we had the impression that "Relentless" should be the title track. The song was birth on the floor of a stroke unit where Folarin works and based on reflecting on what Godís love really means. When we think about human love, it falls way short of the God kind of love. People change everyday and modern-day love is quite transactional. Unfortunately, itís a guarantee that our mistakes will never be forgiven with our social media trend. Itís so good to know that Godís love is the standard. Itís forgiving, unconditional, eternal and most of all freely available to everyone.

It was also painstaking starting our journey as independent artists after moving countries twice from Nigeria to England and finally to Canada. We had to be relentless in our pursuit of our dream against all the odds stacked against us. We felt Godís relentless love pulling us through as we worked full-time jobs, one of us studied full-time, started a family and an independent label.
JFH (Scott): Do you have an official band that does all the music, or did you have a variety of different musicians in the recording studio?
Folarin & Keziah: We are yet to establish an official band, but have a keyboardist and drummer we work with. We were able to put together a team to lay the rhythm section for all the tracks. As production progressed, we sourced other musicians to work with us on the album.
JFH (Scott): Who would you cite as your musical influences?
Folarin & Keziah: Our greatest influences include gospel artists like Andrea Crouch, Richard Smallwood, Ron Kenoly, Fred Hammond, John P Kee, Israel Houghton, Cece Winans, Yolanda Adams, Karen Clark Sheard. Recently, we have been inspired by artists like William McDowell, Tasha Cobbs Leonard, Steffany Gretzinger, Maranda Curtis, Bethel Worship & Jesus Culture who are pioneering a new move of worship. We also admire artists like Sinach, Ntokozo Mbambo and Nathaniel Bassey who are taking the sounds of Africa to the world.
JFH (Scott): The album is quite lengthy at 74 minutes. Was this intentional, or did you just happen to have a lot of longer songs ready to record?
Folarin & Keziah: We initially recorded 30 songs out of which we picked the 14 tracks for this album. We have shorter songs, but we did not feel some of them belonged on this project. Typically, when we write songs, itís aimed at live performances in church and not necessarily for a studio recording. We would be releasing some radio edits to tunes that become fan favorites.
JFH (Scott): Now that the album is out, what are you hoping the Lord accomplishes with it?
Folarin & Keziah: Itís our prayer that God would use this album as a tool to usher in a wave of response to Godís love in the earth. People have become too familiar with the word "God" and are quite dismissive of the name "Jesus." We believe love demands a response and no one is more worthy of a response than the God we serve. We canít even tell time without reference to Jesus. The modern calendar was designed after His death (AD), which means our times and seasons are ordered by Him. Relentless is our response to Godís love and we hope everyone who hears our album yields to God and let Him in.
JFH (Scott): Besides buying and streaming the album, how can people support your ministry?
Folarin & Keziah: We have received so much support in 2019 and we are very grateful. We started the company God Colors Media, Inc to produce, promote and publish music that proclaims the name of Jesus. We will be having some merch ready in the new year and part of our proceeds will be contributed to the charities we support. People can add us to their playlist on Spotify, Deezer or any other platform. We have been getting radio play in the US, Canada, France, Nigeria, Russia, Germany and the UK. Please, call your radio station and tell them to play our music. We are also available for live performances and look forward to touring in 2020. We look forward to invitations for camp meetings, youth conferences, festivals, convocations and concerts. People can also subscribe to our email through our website: www.FolarinandKeziah.com. Most of all, we covet your prayers. Pray for us that, in every way, we may prosper and enjoy good health, as our soul prospers (3 John 1:2), [and] that God will give us complete knowledge of His will... spiritual wisdom and understanding (Col 1:9), and that God will open a wide door of effective ministry for us (1 Cor 16:9).