(the autumn)
, Chris Shalter and Ali Roth, gave us a more airy and atmospheric venture in 2017, but returned in 2019 with the stripped down and acoustic
Sessions, Vol. 1
. The short 3-song EP is a live recording featuring an acoustic guitar along with Shalter and Roth's vocals. Their 2017 album,
Glorious Light
, was a nice outing, but
Sessions
feels much more intimate and moving. The songs here are more like "Strong in Us" from their debut.
"Mercy|Grace" (from their 2018 album, Songs of Mercy and Grace) features Shalter on lead vocals with a beautiful finger-picked guitar part to complement the vocals. Roth joins in harmony for the second verse and adds some nice depth and dimension. In the bridge, Shalter sings a powerful, "You ran into our darkness; You called us from the grave. You brought us to the table no longer dressed in chain. In freedom now we sing out the power of Your name. Jesus, there is no other; let every tongue proclaim. You stand above all others unmatched in all Your ways. Your kingdom is forever; all Heaven gives You praise. And when the battles rises and when the oceans rage; still You will part the waters. God, You will make a way." "Unto Us," the duo's newest single, follows with Roth leading and carries that same picked acoustic guitar. The track really highlights just how pretty of a voice Roth has and also features Shalter with harmonies this time. The song is on the level with the outstanding opener. The final song to play on this short EP is "One Thirst and Hunger" -- featuring both Roth and Shalter on lead. The track does a lot to highlight the duo's vocal prowess and serves as a strong closer that asks for the presence of God to "come and fill this place."
Sessions, Vol. 1 is a really great EP that captures the heart and feeling of a live recording. Its biggest detractor is its brevity. Chris and Ali show that you can have great worship with just a single guitar and a singer or two. My hope is that Volume One means that there is a second volume planned for 2020. Fans of modern worship, especially acoustic driven worship, should definitely give this EP some attention. It's beautiful in every way -- from the instrumentation, to the vocals, to the lyricism. Hopefully more of this is soon to come.
- Review date: 1/27/20, written by
Michael Weaver
of Jesusfreakhideout.com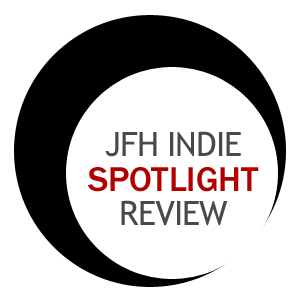 Record Label:
None

Album length:
3 tracks: 17 minutes, 38 seconds

Street Date:
November 15, 2019

Buy It:
iTunes

Buy It:
AmazonMP3
MercyGrace (Acoustic) [Live] (7:17)
Unto Us (Acoustic) [Live] (4:50)
One Thirst and Hunger (Acoustic) [Live] (5:31)