Seattle based indie folk duo
Mr. & Mrs. Something
is comprised of husband and wife Benjamin Peck and Chelsea Peck. They have seemingly come out of obscurity to independently release their first full-length album,
Setting Sail
, which is described in their bio as "weaving the soulful passion of blues and rock with the honesty of folk." And I'd say this description is accurate considering a lot of artists and bands have come out of Seattle boasting similar musical leanings and have become great. Although it doesn't quite balance those genres well enough to become something fresh and original,
Setting Sail
is a decently enjoyable folk offering.
Sonically, it's mostly what you'd expect from the genre; upbeat atmosphere, dueling banjo and guitar, toe tapping beat, and some fiddle for good measure. As the opening track, "Your Eyes," emerges, one outstanding difference that is noted are the harmonizing vocals from both Benjamin and Chelsea Peck, who trade off throughout the album. "40 Miles" is another standout track, with its cheerful demeanor, hand claps, bells and earworm melody. "Home Will Be" has a bluegrass feel that is a welcome addition, utilizing a bit of harmonica and steel guitar to differentiate it from the rest of the album. The female-led "Nature's Lullaby" is another noteworthy piece, bringing a more poppy and relaxing arrangement to the table.
The main issues that prevent this album from being truly great are the somewhat forgettable tracks that conform to the typical folk mantra. The title track, while good, feels like it tries to be memorable but stops just short of truly standing out. While "Was It Not Enough?" contains inspired lyrics and impressive vocals, it fails to offer anything special musically. Similarly, "Thoughts After A Meteor Shower" echoes the overall heartfelt lyrical themes of love and personal feelings that permeate the whole album, but gets musically repetitive with mostly piano chords that repeat throughout. And lastly, "What Do You See?" drags on a bit too long and is not the most unique, but fittingly closes the album with little to complain about, conveying the redemptive message that the path to God's love is "not that far" away, no matter what.
When all is said and done, Setting Sail is not the greatest debut, but it's not the worst by any means either. The several great tracks are enough to warrant a solid album, despite the lackluster tracks. Mr. & Mrs. Something have surprised me with Setting Sail, a flawed but likable folk album that leaves me intrigued for more from this talented couple.
- Review date: 1/8/16, written by Dylan O'Connor of Jesusfreakhideout.com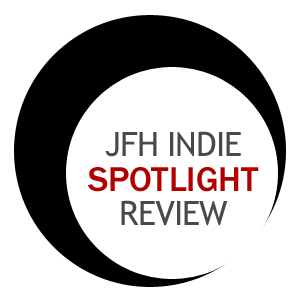 Record Label:
None

Album length:
10 tracks: 39 minutes, 49 seconds

Street Date:
November 17, 2015

Download It:
AmazonMP3
Your Eyes (3:57)
Setting Sail (3:05)
Toward the Sea (3:53)
40 Miles (3:44)
Was It Not Enough? (4:10)
Thoughts After a Meteor Shower (4:14)
Home Will Be (4:23)
The Bridge (3:03)
Nature's Lullaby (3:38)
What Do You See? (5:42)