I was first introduced to the genius of Sandra McCracken by way of being a fan of band Caedmon's Call of whom she wrote a few songs for in he early 2000's. I was captivated by her writing style which was (and still is) deeply poetic and akin to the style of hymns of old. I quickly picked up her fourth album, The Builder and the Architect, and to this day still listen to it on a semi-regular basis. On this her independently released album titled Steadfast Live, she blends songs from her past two offerings, Psalms and God's Highway, and adds five new tracks to the setlist. Steadfast was recorded live at the Art House in Nashville and has a very intimate living room feel which is a rare and needed change of pace from much of the music of today.
Song "God's Highway" is a highlight with lyrical encouragement to "Fear not/keep on/watch and pray/Walk in the light of God's highway." Title track "Steadfast" points the spotlight right where it should be on God's faithfulness with lines like, "I will build my house whether storm or drought/on the rock that does not move." Another great song of note is "All Ye Refugees." Lyrics of tender love abound, like "I am the One/the earth is my handmade work/The skies I laid them wide/beauty unfurled/Horizon to horizon/Creation to creation/sings you home/Welcome home/gather round all ye refugees, come in."
Finding a voice in the crowded landscape that is today's worship genre isn't easy, especially for such a laid back folk/country artist like McCracken, but she is truly the cream of the crop and not to be overlooked. Sandra's voice and writing are like a warm blanket and a hot beverage; soothing and familiar in a good way. I cannot recommend Steadfast Live enough to those looking for stripped back, simple yet profound lyrics, and that intimate worship with friends around the fireplace feel. Do not miss this brilliant collection of songs that act as comforter for weary souls.
- Review date: 8/24/17, written by
Josh Balogh
of Jesusfreakhideout.com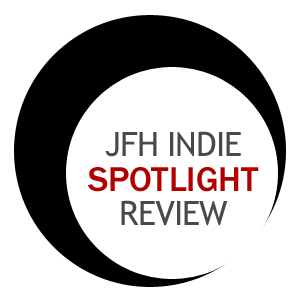 Record Label:
Towhee Records

Album length:
14 tracks: 59 minutes, 31 seconds

Street Date:
August 25, 2017

Buy It:
iTunes
Almighty God Prelude (Live) (0:40)
Almighty God (Live) (6:34)
Trinity Song (Live) (3:16)
Steadfast (Live) (3:37)
Sweet Comfort (Live) (5:13)
Be Thou My Vision (Live) (2:12)
God's Highway (Live) (5:41)
Call Him Good (Live) (4:33)
Continuously (Live) (4:31)
With Great Gentleness (Live) (2:51)
We Will Feast in the House of Zion (Live) (6:37)