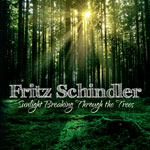 Fritz Schindler
Sunlight Breaking Through the Trees EP
Artist Info:
Discography
Street Date:
December 10, 2013
Style:
Indie Folk
Official Site:
Official Website
Buy It:
iTunes
Many an artist has ventured into the world of folk music, however it's rare that any do it justice. Occasionally, there will be an artist who embraces folk in the pure form of Appalachian bluegrass - and those people either have to be crazy or know when they hear/see a good thing. Indie artist
Fritz Schindler
is no doubt one of those people as he gutsily gives listeners
Sunlight Breaking Through the Trees
.
The album opens with the thoughtful title track. The music is delicate and complements Schindler's voice beautifully. It is without a doubt an acquired taste but one that, if it grabs you, will not let go. It's a very short introduction but it isn't wasteful, rather, it's thoughtful and appropriate as Schindler simply asks the Lord to use him as he sings, "Like sunlight breaking through the trees could you sing your song through me..."
"Rage Against My Indifference," keeps the album moving with a more aggressive approach. Lyrically, it's very introspective of fear and the desire to change. The music matches Schindler's serious tone. Melodically, it's reminiscent of mid-90's alternative music, but is graciously altered by the bright sounds of the fiddle. "Wait and Sing" returns listeners back to that soft reflective sound. It's a gentle song of going through trials and struggle while waiting on the will of God. It's a heavy and light song, because, while it's honest about the reality of struggling, it clings to the hope of Christ. The album closes with the worshipful prayer, "Hosanna, Hosanna." It's a clear song of declaring the goodness of God while living with a fallen nature.
Fans of bluegrass legend Ron Block, of Union Station, will find this album really enjoyable. The music is very rustic and has bit of an aged sound, but that doesn't detract from the theme and quality of the album. While there are some missteps, overall it's an excellent effort and Fritz Schindler should be proud of a job well done. If this is what he produces today, it'll be wonderful to see what he can create in the future.
- Review date: 8/23/15, written by
Ryan Barbee
of Jesusfreakhideout.com
JFH Staff's Second Opinion
Virginia native
Fritz Schlinder
plays a self-proclaimed "contagious folk-n-roll" music that relies heavily on acoustic guitar, banjo, mandolin, and other traditional Appalachian instruments. His debut EP,
Sunlight Breaking Through the Trees
, was produced DecembeRadio guitarist (as well as touring guitarist for Third Day) Brian Bunn. After the brief and subtle intro that is the title track, the "folk-n-roll" sound is evident with "Rage Against My Indifference." After the foot-stomping "Rage..." comes the more subdued "Wait and Sing." The hammered-dulcimer is featured on the song and it comes out sounding quite beautiful. The final track on this short release is a fairly standard worship tune in "Hosanna, Hosanna." It's difficult to get a great view on all of Schindler's diversity from this extremely small snapshot, but if he has a lot more material like "Rage Against My Indifference" and "Wait and Sing," we could all be in for a treat in the future. The EP released back in December 2013, but is still more than worth your time. - Review date: 8/31/15,
Michael Weaver
of Jesusfreakhideout.com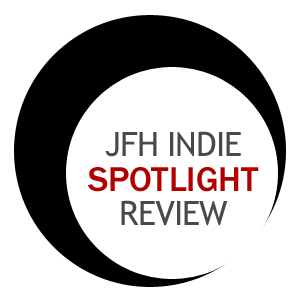 Record Label:
None

Album length:
4 tracks

Street Date:
December 10, 2013

Buy It:
iTunes
Sunlight Breaking Through the Trees
Rage Against My Indifference
Wait and Sing
Hosanna, Hosanna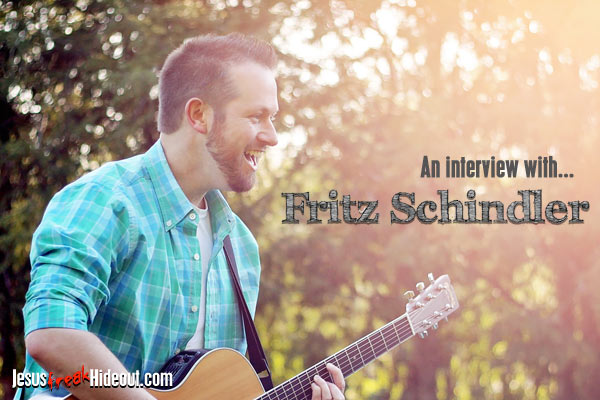 JFH (Ryan Barbee): I really enjoyed the album! What is the story behind Sunlight Breaking Through the Trees?
Fritz Schindler: Thanks! I'm so glad you enjoyed it. I am inspired by nature and need a healthy dose of breathtaking beauty in my life as often as possible. I love having my breath taken away when seeing clouds, sunlight, and colors in the sky. Without fail, sunsets and sunrises make me smile. The image of sunlight breaking through the trees was the visual I tried to keep in mind when creating this collection of songs. The trees represent all kinds of things that distract, derail, and deter me from being who I need to be and focusing on what's most important. The sunlight represents God's truth, light and very presence breaking through all that, reminding me of who I am, what really matters, and where I need to direct my attention. Or, put another way, each of these songs is about some kind of struggle (trees) and God's hope (sunlight) breaking through.
JFH (Ryan): What's your favorite song off of the release?
Fritz: Definitely "Rage Against My Indifference." I love listening to and making high-energy music and this is the most up-tempo song of the project. Thematically, it's really accessible to everyone because we all need a good kick in the pants sometimes to get off the couch and [fill in the blank]: pursue our dreams, wash that growing pile of dirty dishes, initiate that important conversation, you name it. It's a motivating song for me and I hope it is for others as well. When playing it live, we've added a three-part a cappella intro and that's one of my favorite moments in our set each night. No matter what kind of venue we're playing or what's going on, at that moment, people stop and really tune in. Hopefully, the message of "focus on the things that count" sinks through the vehicle of lovely harmonies. In the studio, I really liked working with Brian on "Rage" because I got to play banjo, use an open tuning on my mandolin I'd never tried before, and imagine I was one of the Punch Brothers angrily playing acoustic guitar covering a Nirvana song. Yeah. Before the lyrics fully took shape, "Rage" was actually labeled on my computer as the "Angry Punch Brothers Nirvana" song. (And now you know!)
JFH (Ryan): I'm a big fan of the Appalachian sound. Were there any different kinds of instruments used on the album?
Fritz: Thanks again, Ryan! Yes, I played mandolin on most of the songs, and hammered dulcimer and banjo on one song, each. (All the songs have acoustic guitar, two use piano and there's some percussion and bass as well.) We've added a lot more hammered dulcimer to our live set and I hope to incorporate more banjo in the future as well. I'm grateful to have two stellar musicians add in fiddle and upright bass for "Rage" on the record, too. I grew up in Berea, Kentucky, a small town that's just oozing with Appalachian culture and filled with wonderful people who work together to keep traditional arts, crafts, dances and music alive. That's my heritage and I love sharing it with people through my music. While I play and enjoy lots of other styles, no matter what I do, the "folk" part of our "contagious folk 'n' roll" continues to seep out around the edges. I guess "folk" just feels like home.
JFH (Ryan): Who were some of your musical inspirations for this album?
Fritz: Andrew Peterson, The Vespers, and Jason Gray all come to mind, and I'm sure there were others. As my first solo project, I think this record is more a blended milkshake of a life full of great musical inspirations. I do remember specifically saying to myself one morning, "It's ok for me to write Christian pop music" with Jason Gray in mind and immediately began writing "Hosanna, Hosanna." My initial aim was not to become "a Christian artist" and I still don't know where I "fit," whether squarely in the Christian music world or somewhere slightly outside of it, but thinking about the important music Jason makes helped me decide that for this CD, if what came out when writing was Christ-centered lyrics, that would be ok. I'm thankful for that.
JFH (Ryan): What was the recording process like?
Fritz: My buddy, Brian Bunn (Third Day, Decemberadio) and I had talked for years about him producing a record of my songs and this was our first time working together to do it. Hopefully, not the last! A month or so before recording, I sent Brian the roughs of about eight or nine songs and we narrowed things down to the final four that are on the project. We recorded some of the piano parts and scratch acoustic guitar at my house in Virginia and the rest at Brian's studio in Tennessee. We had two and a half days of recording time together while my wife was at a conference in Nashville. Another friend of mine, Bruno Jones (The Vespers), stopped in to play upright bass for "Rage" while I was there. Brian orchestrated adding the bass, drums and string section for "Hosanna" after I left, while I coordinated adding the gang vocals and amazing fiddle part for "Rage." Brian mixed everything up with a big spoon, sent them to Swaff for mastering, and that's how we served up the yummy tunes as you hear them now.
JFH (Ryan): What do you hope to accomplish with your music -- With this album and your music in the future?
Fritz: For years I have hoped to create relatable, memorable music that tells good stories, while amplifying the story our Creator is telling and encouraging listeners to tell good stories with the song of their lives, too. To be able to perform, write, record, etc. full-time as a means of ministry and providing for my family is my personal goal. At the right time in the future, I hope to be able to do all of that.
JFH (Ryan): If you could go on a tour with any artist/band, who would it be with and where would the tour take place (North America, Europe, etc.)?
Fritz: Immediate answer: Andrew Peterson and the Behold the Lamb of God tour. The guys and gals of that outfit have been doing this together for 15 years and in my opinion, the community they have together is one of the best things going on in Christian music. I'd be absolutely floored and honored to be invited on that tour as a musician or guest artist. If they asked me to come along simply as an instrument technician or dishwasher or something like that I'd probably quit my job just to do it. There's so much I could learn from being around Andy Gullahorn, Gabe Scott, Ben Shive, Jill Phillips, Todd Bragg, Caleb Chapman and the rest. Being informally mentored by and becoming friends with these folks would be life-changing.

Since BTLOG is only at Christmastime, the rest of the year I'd say the Tour de Compadres, because I love the music of the artists on that tour and how they are using the platform they have through their music to make a difference. (NEEDTOBREATHE, Ben Rector, Switchfoot, Drew Holcomb & the Neighbors, Colony House) Plus, they are some of my favorite bands to cover. I'd love to learn from them, anything they'd like to teach me. One of the ongoing conversations we'd probably have while touring would be about the balance of making music that appeals to folks outside of the church world yet carries the life-giving message of Christ and a joy-filled worldview. To get to sit on a bus and talk with those guys about that kind of stuff would be a dream come true. For location I'd probably say North America so I'm not away from my family for too long, but I'd be open to the idea of a European tour if they invited me. (*wink*)