Occasionally, we come across bands that seem to be sadly overlooked; indie band The Vespers, would definitely fall into that category. Their debut Tell Your Mama introduced listeners to an Eisley-esque sound with a folk twist. With their latest release, The Fourth Wall, the gals and guys of The Vespers turn up the volume and are offering something that should unquestionably not be overlooked.
The album opens with the melancholy "Better Now." It's an excellent interpretation of the story of the healed blind man found in the gospel of John. Normally, slower songs aren't the safest way to begin an album, but in this case the lyrical and musical depth sets the listener up for a very mature and well thought-out collection of songs. "Flower Flower" is an excellent pick-me-up and truly builds off of the folk style - complete with banjo. This is followed tremendously by the worshipful "Instrument for You;" the soft pure acoustic and vocals are reminiscent of bluegrass legend Alison Krauss. The lyrics are honest and sweet as the sisters sing, "How pure their praise appears so lovely in your ears. All that I could do, be an instrument for you." The same gentle approach can be found on the haunting "Lawdy" and "Daughter."
However, it must be stated that some of the greatest highlights of the album are the tracks with a little more grit to them. "Got No Friends" and "Grinnin In Your Face" feature a little more tension and growl in the vocals as they match tough content found in the lyrics. Those accustomed to classic grass-roots folk are sure to love it, while others will enjoy the soft beauty of "Will You Love Me" and the piano driven "Winter." This excellent balance of toughness and tenderness is what makes the album really cohesive and special.
On a slightly critical note, sonically the album does seem a little empty. There are moments that feel like they are missing more instruments, but on the other hand, it's that raw and hollow sound that leaves a lasting positive impact. Listeners might be able to grasp what the band sounds like in a live setting, which is something that many artists struggle to capture on studio recordings.
While at the end of the day it can't be called a flawless album, it is something of a gem that folk-lovers need to hear. The music is thoughtful, the lyrics are real, and the all around effect on people is positive. For those who want something fresh and different to begin the spring season, this album is an excellent choice. Well done.
- Review date: 4/2/12, written by
Ryan Barbee
of Jesusfreakhideout.com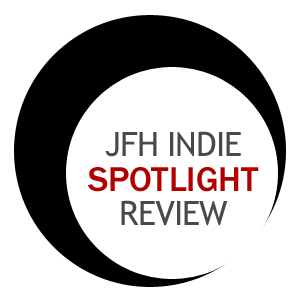 Record Label:
None

Album length:
12 tracks: 50 minutes, 40 seconds

Street Date:
April 3, 2012

Buy It:
Amazon.com
Better Now (3:39)
Flower Flower (3:19)
Instrument for You (3:33)
Close My Eyes (3:49)
Got No Friends (4:31)
Lawdy (4:37)
Jolly Robber (3:09)
Grinnin In Your Face (3:50)
Footprints in the Snow (4:56)
Daughter (5:28)
Will You Love Me (4:36)
Winter (5:17)