FYR FYTR
, an alternative pop act comprised of husband and wife Chris and Jessie Miller, has been one of those random musical finds that has managed to land a good spot in my listening habits with their catchy and thoughtful songs. In addition to their EP
Two
last February, they released a new single each month in 2022, many of which I had on repeat. To kick off the new year, most of them were gathered together for their newest release,
The Glorious In-Between
.
FYR FYTR is a unique outfit that plays on their inspirations without ever really sounding like a carbon copy. The duo dabbles in various styles, from fantastic alternative and indie pop to electronic and synthwave jams. Lead track "Salt Water" feels like a modern day Bon Voyage song, from Jessie's dynamic vocals to the guitar tones and steady, shoegazy rhythm. I spent a good chunk of last year singing, "The tide rolls in, my chest feels tight again / the tension tightening / the tide rolls out, I feel at peace again / hands loosening … I've got a craving in my heart, I've got a craving in my heart for You / take a breath, it's all okay." It's safe to say it's an easy highlight.
"Turning the Tides" is an infectiously groovy instrumental track, which is mirrored on the album's B-side in the super catchy "(this is what it feels like living on the other side)." While I'd consider these and "Salt Water" to be the cream of the crop, there's also plenty of beauty to be found in the tribal rhythm of "I Know That It Won't Be Long" which features independent artist Zambroa, and the acoustic ballads "The River Is Runnin' Dry" and the raw "New Recording 146." The synthpop tracks, however, are a bit more hit and miss. "Santa Fe (Diego Castellanos Tape Remix)" is one of the stronger examples (as a remix of A-side bop "You Took Me By Surprise"), but "Story of Our Nation" has some unappealing melodies and "Come Home, Love" suffers from an overabundance of effects on Jessie's vocals, making them sound far too warped on what would otherwise be a highly enjoyable dark synth track. But even with musical misses and production choices, the lyrics rarely miss. "Come Home, Love" chooses not be overly wordy, but it's effective, with Jessie singing, "In the middle of the night, You are there / in the middle of my heart, You are here / in the middle of my day, You're so near … I can stop my feet from running in the wrong direction, trying to put space between us / none of that makes sense when I know You."
The Glorious In-Between admittedly has some misses, but it's largely a collection of some of FYR FYTR's best work. And with their prolific music release schedule and constantly-increasing song quality, I have a feeling that their best is still yet to come. While I spend more time with this album, and eagerly anticipate future releases, I can easily recommend this album to fans of artists such as Starflyer 59, Phoenix, The Midnight, and Death Cab For Cutie.
- Review date: 2/1/23, written by
Scott Fryberger
of Jesusfreakhideout.com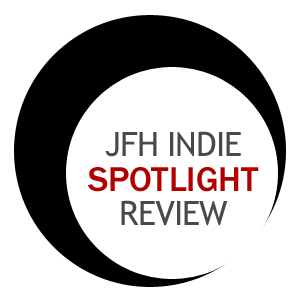 Record Label:
None

Album length:
10 trackss: 38 minutes, 20 seconds

Street Date:
January 23, 2023

Buy It:
Bandcamp
Salt Water (3:58)
You Took Me By Surprise (SLW BRN) (5:16)
Turning the Tides (2:45)
Story of Our Nation (3:50)
Come Home, Love (4:00)
I Know That It Won't Be Long (feat. Zambroa) (3:55)
The River Is Runnin' Dry (3:49)
(this is what it feels like living on the other side) (4:44)
New Recording 146 (2:16)
Santa Fe (Diego Castellanos Tape Remix) (3:46)