Hymns... the word can strike fear in the heart of the contemporary 21st century Christian or even bring a happy tear to the eyes of the weathered saint. For the worship collaborative Sojourn, it is something to be honored. With their latest release, they pay homage to 18th century hymn writer, theologian, and a legend of the faith Isaac Watts with The Water and the Blood.
While these are not new songs by any means, they are very different takes on them. A majority of the songs take on a very soulful and near bluesy sound; the title track "The Water and the Blood" is an excellent example of this with wailing guitars and beautifully blended vocals. Another strong sound is rooted in folk music and with the culture beginning to lean in the direction of Mumford and Sons; this could be a very good thing for Sojourn. "Blest Be the Lamb" and "Let Your Blood Plead for Me" are rooted deeply with folk elements but aren't necessarily strong vocally; on the bright side the music is great for easy listening and makes up the difference.
The stand out track is unarguably "Early, My God;" with a nearly out of tune piano, soft vocals, and the brutally honest lyrics, it's truly one of the most beautiful worship songs I've ever heard. As the vocalist sing's, "My spirit toils with this life's gloom and fights to stay the course. Remind me of that heavenly hour, when you first called me yours," it is such an incredible encouragement that God has not and will never abandon us!
There are some tracks that really don't stand out or even leave a great impression but still have a level of profoundness that is hard to come by in this day and age. To think that these lyrics were written between the late 1600's and early 1700's blows my mind. I wish more worship artists would listen to some of the old hymns and see the transparency that permeates them. I know some will still be apprehensive to listening to hymns but the truth is, if listeners want something with a fresh sound this might be what exactly what they need. Bravo Sojourn!
- Review date: 6/17/11, written by
Ryan Barbee
of Jesusfreakhideout.com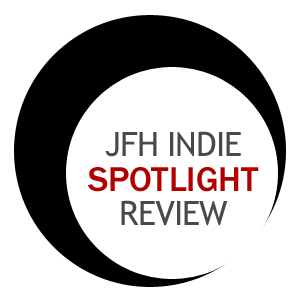 Record Label:
None

Album length:
24 tracks: 55 minutes, 24 seconds

Street Date:
April 26, 2011

Buy It:
AmazonMP3
Absent from Flesh (5:29)
The Water and the Blood (4:09)
From Deep Distress (4:31)
Compel My Heart to Sing (3:36)
Let The Seventh Angel Sound (3:43)
Oh God, Our Help In Ages Past (5:32)
Deep In Our Hearts (4:21)
Blest Be the Lamb (2:57)
Death Has Lost Its Sting (4:40)
Early, My God (2:54)
Let Your Blood Plead For Me (3:39)
The World Will Know (5:16)