Even at the height of its popularity, ska has never been much more than a niche genre. But that doesn't mean that it doesn't have mass appeal. The style has even reached over to the country of Croatia, where you can find the band
October Light
. Perhaps most well-known for their 2010 album with Matt "Mojo" Morginsky of The O.C. Supertones, the band seems to hold their own rather well, releasing catchy tunes with a heart for the Gospel. And now they're back with their first album in eight years,
Till The End
.
The album gets off to a great start with "No Good." Harnessing the power of bands like The Mighty Mighty Bosstones, it's a classic, upbeat ska track that also features some really interesting melodies in the background. The title track continues with a lighter sound that sounds perfect for a summertime road trip or backyard barbecue, with lyrics that almost fit the occasion as well. "Here We Come" is a pop punk-inspired song about life on the road as an independent band playing shows. It's a solid tune that is oddly sandwiched between two relatively slower tracks. The change of pace isn't really jarring, though, so the album's flow isn't compromised at all.
At this point in the album, October Light begins to show that they're more than just a ska band. The styles change quite drastically for the next few songs. "Germania" still retains a lot of ska qualities in the instrumental sections and the hook, but the verses are almost rapped, with a light R&B flavor backing it. Also, the entire song is in German. This might seem odd for the American audience, but considering that most European countries are closer than California is to New York, I imagine this decision was a lot more natural for the Croatian rockers (also, it features guest vocals from a German artist known as MEKMC). "Reset" shifts gears into more of a pop rock territory and features the one and only Reese Roper on a good portion of the vocals. Roper's melodies, combined with the style of music, really bring to mind the brave Saint Saturn album Anti-Meridian. "Someday" is a 50s doo wop ballad, complete with a mildly bluesy guitar and a 3/4 time signature, and "Heart's Desire" takes a funky turn with a little bit of disco. The song starts very slowly, but soon jumps into an up-tempo funk track that surprisingly reminds me of Jamiroquai. The surprises don't stop here, though, as "Close To Home" takes the album into another as-of-yet untouched genre: electronic pop. A synth-driven, mid-tempo track (with some piano, light horns, and a little bit of banjo), "Close To Home" features smooth vocals from some local friends of the band: Ninos Hanna and Zsa Zsa. Ninos and Zsa Zsa are clearly more pop-oriented, and they lend their voices quite nicely to the music. All the vocals come together for the hook, and it makes for perhaps an odd combination but a solid one, as they all longingly sing, "When I pray I'm close to home, my heart is waiting to transform."
From here, we're brought back into the land of ska, with its different variations greeting us through the next four songs. Till the End closes on my favorite track of the bunch: a seven-and-a-half-minute retelling of the story of creation in the book of Genesis. Stylistically, it's a Dingees, Armageddon Massive-esque, two-tone track paired with a Matt Morginsky style of vocals. The smooth saxophone is perfect, and the tongue-in-cheek paraphrasing of the seven days of creation is delightful. I've enjoyed listening to this song multiple times and it's a great ending for the album.
October Light certainly isn't a household name, but they are worth the time if you consider yourself a fan of ska. The unpredictable genre shifts in the middle of the album are a bit bizarre, but they also make the album a lot more interesting while showing what the band is capable of. Here's hoping Till the End is more than just a one-off comeback record.
- Review date: 4/17/19, written by
Scott Fryberger
of Jesusfreakhideout.com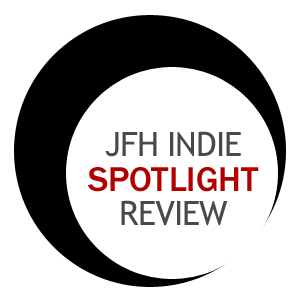 Record Label:
None

Album length:
14 tracks: 55 minutes, 22 seconds

Street Date:
April 10, 2019

Buy It:
iTunes

Buy It:
AmazonMP3
No Good (3:43)
Till the End (3:31)
The Letdown (3:11)
Here We Come (3:00)
Thank You Hymn (4:16)
Germania (feat. MEKMC) (4:24)
Reset (feat. Reese Roper) (2:46)
Someday (3:35)
Heart's Desire (4:06)
Close To Home (feat. Zsa Zsa and Ninos Hanna) (3:49)
Release (3:13)
Let's Forget (4:20)
Something Special (feat. Seeker's Planet) (3:54)
In the Beginning (7:34)