In 1996, little-known pastor David Crowder and his worship team at UBC Waco released
Pour Over
Me as UBC Worship. Fast forward to 2018 and UBC Worship has rebranded as
ubcmusic
and put out their second project as a church, titled
Ubcmusic, Vol. 1
. Two David Crowder*Band members have their hands on this EP--Jack Parker (engineering, production, guitar) and Jeremy "Bwack" Bush (mixing, mastering, drums)--and the team is led by ubcmusic's worship & arts pastor, Jameson McGregor. Comprised of two 19th-century hymns, two cover songs, and one original song,
Ubcmusic, Vol. 1
is a beautiful and mostly stripped-down release that is a highlight of 2018.
"Wideness" opens up the album as the only uptempo track. Utilizing three of the four original verses from the lesser-known hymn "There's A Wideness In God's Mercy" and adding in a new bridge, "Wideness" has a great melody and rich lyrics that make it perfect for a corporate worship setting (and it's also available as a free download on our free indies page). What really sets the worship team's sound apart is the earnest delivery of Jameson McGregor's vocals coupled with his warm, husky tone. It makes for a powerful and aesthetic experience, and might remind listeners of Dustin Kensrue or John Mark McMillan.
From there on the album's tempo decreases and the production becomes more minimalist, with the exception of a rousing climax in "Pulse" and the arena-sized second half of "Mystery." The only original song, "Pulse," showcases McGregor's songwriting talent--something we heard to its fullest extent on his fantastic 2016 solo project, Wild One. The song's lyrics, which are about how everything is connected to God, is deep and contemplative without the listener needing to decipher the meaning: "reconnect our hearts to that pulse You hid / resurrect the peace we've unlearned / and in the wreckage of our selective loves / build a tow'r and lock us in / until we find there's only one kind of love that won't break / more than blind, more than selfless in name / it's open arms either way / 'cause there's a Pulse at the heart of all things / that gives life all the same / and a design to the rhythm we breathe: / Holy Name//Give and Take."
The Charlie Hall cover of "Mystery" follows as the most familiar track, opening up quietly like the band is in your living room and shifting to a bigger production at the start of the second verse. The piano ballad "O Love That Will Not Let Me Go" and the acoustic-driven Leonard Cohen cover of "Anthem" closes the 23-minute album on a quiet and pensive note, effectively demonstrating ubcmusic's heart for reverently communicating God's love and grace.
With today's over-saturation of worship music it's hard to justify yet another worship album, but this five-song EP is more than justifiable--it's needed. If you are looking for some well-composed and thoughtful worship tunes, you would be hard pressed to find anything better this year.
- Review date: 10/25/18, written by
Christopher Smith
of Jesusfreakhideout.com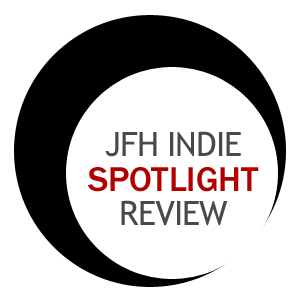 Record Label:
Independent

Album length:
5 tracks: 23 minutes, 30 seconds

Street Date:
October 11, 2018

Buy It:
iTunes

Buy It:
AmazonMP3
Wideness (4:08)
Pulse (5:20)
Mystery (4:03)
O Love That Will Not Let Me Go (4:13)
Anthem (5:46)