From the listener's perspective, 2021 may not seem to have been a busy year for
Amanda Danziger
, having released only three singles, but when you consider the strength and growth found in each new single, this relative newcomer seems to be doing things right. Her upward trajectory only continues with her newest single, "Vindicate," the first in a series of seasonal singles.
"Vindicate" was tailor-made to be released in January, the dead of winter, with its somber, almost dark mood. The acoustic guitar, haunting white noise, and Danziger's quiet, breathy vocals could make the listener think that it was recorded in a cabin during a snowstorm, with just a candle for light. It picks up a little, with some Neon Beach-esque synth (his track "Love So Blind," in particular), and Danziger does get louder and more experimental with her voice, reminding me of singers like Björk or the late Dolores O'Riordan (The Cranberries). But even as it becomes slightly more upbeat, the song still gives off a chilly, wintery vibe.
In a bit of juxtaposition, the lyrics are far from sharing that same sense of darkness and loneliness. Danziger doesn't shy away from the season or try to hide the fact that it's cold outside. Instead, she shifts her focus to the sustainer of life, who promises to never forsake us ("Come walk with me / show me all Your wonder / illuminate the road from me to You / there is a light beyond the cold / in Your garden I long to see)." The contrast is unexpected, but more than welcome, as she reminds us several times that "winter is just a season."
With her recent work, Amanda Danziger has rightfully placed herself on my radar. She keeps getting better, and I have nothing but high hopes for the music she'll be releasing throughout 2022. Make sure to check out "Vindicate" in January, and if you haven't already, go check out her other material. I doubt you'll be disappointed.
- Review date: 12/8/21, written by
Scott Fryberger
of Jesusfreakhideout.com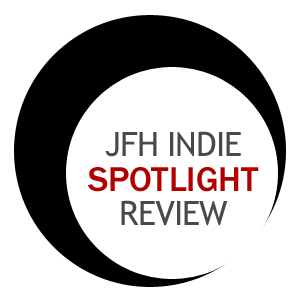 Record Label:
None

Album length:
1 track: 4 minutes, 13 seconds

Street Date:
January 21, 2022

Buy It:
AmazonMP3
Vindicate (4:13)