Cambridge songwriter Pete McAllen has just released a new album under the moniker
Pyramid Park
.
Vulnerability
is a pop/rock record with worship in mind. While I personally wouldn't classify it as worship album per se, McAllen says he writes "catchy alternative/indie pop songs that help the listener worship." McAllen himself has traveled all over the UK, Europe, the US, and New Zealand to lead worship. While
Vulnerability
doesn't play out like a standard worship album, many songs -- such as "Hills" -- have a sense of worship about them.
The album opens with a more pop influenced track, "The Unexplained," describing God's character. "Born to Be Brave" continues the pop sound, but introduces more guitars into the mix. "Lead Me" is a little more subdued than the openers, and the title track is a slower number, but has a really nice feel. The aforementioned "Hills" has a slightly more modern worship sound, but McAllen still mixes in some of the pop synths into the mix as highlights. "Mesmerized" continues the slower trend with a really nice female backing vocal added, but "Fall on Me" picks up the pace a bit with a fun song that offers some 80's pop influence. One of the better songs present is "Caught in the Depths." It's another slow song, but the simply-picked guitar and the vocal pattern in the chorus are a nice touch. The album comes to a close with the modern worship flavored "Father Father," and the seven-minute and thirty-eight-second "The Voice." The closing number is a slow burner, but builds and crescendos nicely around the five-minute mark -- from there, the music calms and ends as an instrumental. The music of Vulnerability is an enjoyable listen and is produced in excellent fashion. The synths, piano, guitar and voice blend together nicely, but it remains easy to pick different parts out. McAllen's vocals are also quite charming and you will likely find his accent endearing. Pete puts his voice to good use by surrounding it with music that fits his vocal style well.
Vulnerability isn't the most groundbreaking album you'll hear, but you should find the style standing out from so many worship sound-a-likes today. Most importantly, the lyrics aren't filled with the kind of clichés that you typically hear repeatedly on Christian radio. Sure, "Hills" has a couple, such as the ever popular "where does my help come from" -- The Museum, Casting Crowns, for King & Country all use variations -- but, for the most part, McAllen avoids such pitfalls. If you are a fan of pop music and/or worship music, Pyramid Park is going to be right up your alley. You're not going discover an overly fresh or unique album, but you will find some catchy moments coupling with some deeper and more introspective moments of worship. This one is worth checking out for sure. "Mesmerize," "Fall On Me" and "Caught in the Depths" are excellent starting places and introductions to this record.
- Review date: 8/29/17, written by
Michael Weaver
of Jesusfreakhideout.com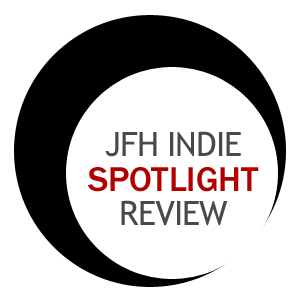 Record Label:
567873 Records DK2

Album length:
11 tracks: 50 minutes, 54 seconds

Street Date:
September 8, 2017

Buy It:
iTunes

Buy It:
AmazonMP3
The Unexplained (4:04)
Born to Be Brave (3:49)
Lead Me (3:15)
Vulnerability (4:43)
Hills (4:32)
Mesmerised (5:57)
Fall on Me (3:19)
Day and Night (3:43)
Caught in the Depths (4:40)
Father Father (5:12)
The Voice (7:38)