The Beautiful Gate is the music of Guatemalan missionary Dan Ucherek. Dan has been a full-time missionary in Guatemala since 2012 and his lyrics definitely reflect his heart for missions. Dan writes the music and lyrics, plays guitar and drums, and sings on his debut album, We All Need Jesus. The Beautiful Gate brings an acoustic sound similar to someone like Jason Gray and compares himself to the likes of Big Daddy Weave and Matthew West.
The Beautiful Gate offers of up songs of devotion, God's love, and missions work. Musically, the album leans heavily on the acoustic guitar, but also has varying sounds including quite a bit of piano, some organ, and some slightly overdriven electric guitars at times. Dan himself has a smooth voice that flows nicely with his acoustic guitar. Songs like "Mission," "In My Place," "So the World Will See," and "Redemption is Here" stand out amongst the strongest on this 11-track outing; the latter of those is probably the album's best. While Ucherek's lyrics aren't always the most profound, they always proclaim Christ as King and serve his mission for spreading the message of hope to a lost world. Perhaps the weakest point of the album is when Ucherek himself isn't singing, as the guest vocalist in "Unashamed" takes away from the song a little. While Dan has a soothing voice, the female vocals are a little more harsh and don't blend as well with his own.
Overall, The Beautiful Gate has released an enjoyable album. We All Need Jesus isn't a groundbreaking effort, but Dan Ucherek has found himself in a nice little niche. There is definitely a following for this type of music and Ucherek does it quite respectably. If you're unsure on whether to give this unknown commodity a chance, a listen to "Redemption is Here" may sway your opinion. The Beautiful Gate is easily as good as many artists currently in the same genre and I can foresee Dan gaining a quick following if given the right exposure. Much respect is given to any person who is willing to give up "life as they know it" to become a mission in a foreign country, but even more respect is given to one devoted to that calling who wants to spread God's love beyond that country through the outlet of music.
- Review date: 1/28/14, written by
Michael Weaver
of Jesusfreakhideout.com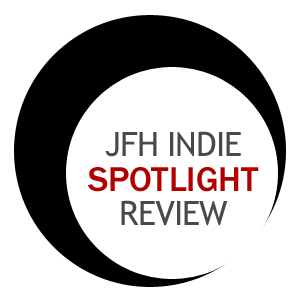 Record Label:
None

Album length:
11 tracks: 46 minutes, 3 seconds

Street Date:
January 28, 2014

Buy It:
Amazon.com

Buy It:
iTunes
Mission (3:52)
Fully Devoted (3:44)
In My Place (4:28)
Step Down (3:16)
God's Word (3:13)
So the World Will See (4:39)
Unashamed (feat. Brittany Nicole Mcclure) (4:26)
Redemption Is Here (4:07)
Wholly Yours (3:57)
We All Need Jesus (5:46)
Children of Destiny (4:35)