Deepspace 5 is comprised of seven emcees, one of which is a poet named Dan Smith. Smith goes by the rapper name Listener. He's released several albums with Deepspace 5 and Labklik, and on his own he's released a few albums' worth of his heartfelt poetry, some set to music and some a capella. After the release of his Ozark Empire album in 2005, Listener became more than just a solo artist with the inclusion of Kristen Smith on bass guitar and Chris Nelson on drums and guitar. They kept the name Listener as the band name as well, and in July of 2010 they released their latest project, Wooden Heart.
For those already fans of Listener, about half of the tracklist of Wooden Heart will be recognizable. Six of them are from a previous Listener album, Not Waving, Drowning. However, he didn't simply take them from that album and stick them right onto Wooden Heart. On Not Waving, Drowning, the songs were mostly spoken word pieces, a la Bradley Hathaway (with a couple of them having a very quiet guitar playing in the background). With the inclusion of the band this time around, not only is there obviously music on each of these tracks, but Smith also re-recorded his vocals. So while they're older pieces, they're also made new for Wooden Heart. The previous recordings were quiet and easy-going spoken word, but the new recordings contain more emotion and passion, sometimes even sounding a little angrier.
If you're only familiar with Listener as one of the emcees from Deepspace 5 (where most of what you've heard from him has been some sort of flowing), you'll be surprised at what you get on Wooden Heart. There's no hip hop on this album. The music is completely indie rock with guitars, bass, drums and a few other instruments here and there that don't follow any sort of traditional structuring, but pretty much do whatever they want. You'll also find different sounds throughout your journey on this album. "Building Better Bridges" starts out a little folky (mainly thanks to the bass guitar), but the music also stops a couple times to allow a trumpet to meander its way to the next portion of the song. This song proves to be a highlight of Wooden Heart. Another musical highlight is "Failing Is Not Just For Failures," a very drum-driven song with a hint of mewithoutYou flair. There's a bit of a Hawaiian sound in the rhythm and even a mere presence of a ukelele in album opener, "You Have Never Lived Because You Have Never Died." The closer, "Save Up Your Hopes Friends," ends things on a different note with a banjo bringing more of a southern and folk sound. Regardless of the various sounds all the different songs possess, the musicians are noticeably talented and very skilled at their respective instruments.
When it comes to lyrics, there's no doubt that Listener is quite the wordsmith. His lyrics usually find themselves going along with the music near-perfectly. "These Hands Weren't Meant For Us" has a rock edge, sounding a little dark and spooky while Listener says "I知 changing, I hold myself to keep from shaking these hands are full, but I知 not." He easily paints pictures for those listening with the words he speaks, and metaphors abound. "I Don't Want To Live Forever" starts off with fabulous images, the lyrics saying "You've got beet blood in your mouth and lies in your artichoked heart, your black eyes stalking through me, with a birdcage for ribs, that vulture's trying to get out, it's scratching your kidney wings," creating vivid imagery for the condition our hearts are in. One of my favorite tracks is "You Were A House on Fire." The guitar is beautifully-played, providing a thought-provoking atmosphere as Listener has a deep conversation with a friend who needs someone. The lyrics are beautiful and caring, such as "I値l repeat it and repeat it until you believe it, you're gonna be okay, say it to me, the answer is still silence, I値l take it as a maybe, I can't decide if I should knock down your door or on it, say the word and I値l take an axe to your heart or a pin prick, cut right through the dark, let it spill out the contents, on our knees sorting through the remnants, pour out your hate in my hands, I値l let it slip through my fingers." It displays a genuine love and concern through amazingly-written lyrics that can be found all throughout Wooden Heart.
In addition to the eleven songs on the album's actual tracklist, if you happen to get a physical copy of Wooden Heart, pop it into a computer, and you can find bonus content hidden in folders within the disc. First are some videos. There are only five, and they aren't very long (the longest one is about two minutes, the rest are a minute or less). The videos give a quick glance at some of the recording studios used for the album and their respective setups while also showing a bit of the recording process. These are cool, but not something to get too excited about. You'll also find a folder that contains lyrics for all of Wooden Heart's songs, a folder with the songs in MP3 format and a .pdf file of hand-written notes that appear to be made during the recording, arranging and production processes. The notes are pretty interesting to look through, however, the coolest part of the bonus content is the folder that contains all of the songs in poem form. Due to the lack of music (each one is entirely without music, except "I Don't Want To Live Forever," which is actually an acoustic version of the song), some of the poems are shorter than their musical counterparts, and they're actually separate recordings. While the videos, lyrics and notes are cool bonus items, the poems are the icing on the cake and, without a doubt, make Wooden Heart an album that should be purchased in physical form (or, if you're adamant against physical copies, Listener has put the poem versions on his Bandcamp for purchase as well).
Listener's Wooden Heart album is one of those independently-produced albums that only comes around every once in a while where each song is pure gold. There's very little not to like about it, unless you're not much of a fan of indie rock or poetry. If you are a fan, however, and you have not heard Wooden Heart yet, you would do yourself very well to listen and buy a copy. You don't have to be a fan of Deepspace 5 or even hip hop to enjoy Listener's music. You can listen to the album in its entirety at Listener's Bandcamp page to decide whether or not you enjoy it, and then click a link above the album to buy a copy (you can get digital and physical copies at that site as well). This is some of independent music's finest.
- Review date: 9/1/10, written by
Scott Fryberger
of Jesusfreakhideout.com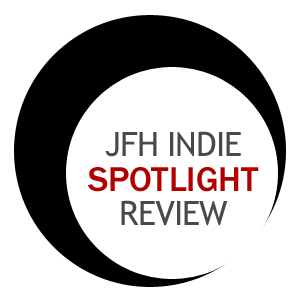 Record Label:
None

Album length:
11 tracks

Street Date:
July 6, 2010

Website:
Listener.Bandcamp.com
You Have Never Lived Because You Have Never Died
I Don't Want To Live Forever
Most Roads Lead To Home
Wooden Heart
Falling In Love With Glaciers
Failing Is Not Just For Failures
Building Better Bridges
Seatbelt Hands
These Hands Weren't Meant For Us
You Were A House On Fire
Save Up Your Hopes, Friends