The five-piece pop rock outfit Southlen got my attention with their 2011 album, Loving Life, Living Love. It was catchy and fun and it displayed a lot of heart and passion for Jesus and for their music. With a couple of singles ("Push" and "Maps") releasing on Amazon and iTunes over the last few months (as well as on our very own free compilation series), the boys seemed to have grabbed my attention once more. Their follow-up album is called XVII, and Southlen has taken their music game to a new level.
The southern California boys successfully explore the vast landscape that is modern pop music, from pop rock to piano anthems to dance rock--and they're good at it. Whereas a lot of pop music is effortlessly produced for the sole purpose of moving the listener's body, it's very easy to tell that creative musicianship is important to Southlen. Take the song "Darkest Seas," for instance, where each instrument used in the song noticeably stands out from the rest. This is one of the first songs I heard from XVII before its release, and it spoke volumes to me on not only how much Southlen had grown since Loving Life, Living Love, but also how much they love what they do. I love the funk influence in the bass, mixed with the house-like synth and the SoCal guitar riffs, all happening while singer Josh Cisneros sings "In the darkest seas of my disbelief, You saw everything all around me, and You reached out and You rescued from my darkest seas."
"Paint the Town" makes use of pop-friendly gang vocals, piano, a momentary string section, guitars, and an upbeat rhythm to get XVII started on the right foot. They use a clever analogy to talk about being bold about not only who you are, but your faith in Christ, despite the fact that it will inevitably make some people hate you. The rock sound is a rather familiar one as you traverse through songs like "Darkest Seas," "Somewhere Out There," "Maps" and "Push," but they're also prone to using poppier sounds, such as the dance track "Fire." The chorus is infectious with trance-like synth and some jazzy keys in the background. Later, they experiment with some anthemic piano pop, along the lines of something you might hear from OneRepublic, in the song "Give Me Your Heart." Here, secondary vocalist Luke Barbosa takes the reins, as he yearns for an end to his complacency and a satisfaction for his spirit's hunger: "I'm hungry for Your heart, I really wanna start living life like I am not the same, I was a dead man walking through the town, seeing all the people like me around, only in Your hands can I have courage, Jesus, give me Your heart, 'cause I need it now, give me Your heart so I can find You out." On display alongside his heart is Barbosa's vocal range. He goes up and down the scales a handful of times, sounding quite impressive as he uses his vocal gifts in seeking God's movement in his life. Barbosa and Cisneros both have a nice high pitch and falsetto that they use on plenty of occasions.
While a lot of Southlen's songs are Christ-centered, be they the vertically-inclined worship songs like the duo of "Caught in the Moment" and "Reflection" or the aforementioned "Darkest Seas" and "Give Me Your Heart," they're also young men with feelings. Romantic feelings, specifically, are expressed in "Somewhere Out There," a song displaying patience in waiting for the right timing in finding a significant other (though with the faith that his desires will be fulfilled). "Goodnight Lullaby" is a gentle ballad and duet with a friend of the band, Brooke Hernandez, that comes to terms with the all-too-familiar feeling of restlessness and insomnia. Barbosa uses his falsetto in moderation here, but also his regular singing voice, to sing of his near-frustration and longing for sleep ("Oh how I'd love to have wings brush my face, from an angel's back or a hummingbird at that, but alas I'm still awake"), while Hernandez concurs and reminds the listener of the peace of God ("Father give us rest to boys and girls of every kind, 'cause only You can calm the storm in our hearts, homes, and lives"). More than the literal sense, it's a reassurance that there's no need to worry about the little things in life, as Christ's peace surpasses all understanding. The music is peaceful and sets the mood perfectly, while the combination of Cisneros and Hernandez make for easy and beautiful listening. It's followed by a short piano interlude that really reminds me of a Disney composition. I could easily see an intro to a Disney movie playing out in my head as I listen to "Forest of Memories." It definitely has a magical feel to it, and is the perfect transition from "Goodnight Lullaby" to the upbeat pop rock tune, and a sure-fire album highlight, "Maps."
So much of modern pop music is disposable, with thoughtless, mass-produced trash running amok. Sadder still is that it's all relatively big-budget production, with no artistic tendencies. Southlen is proof that you can make good pop rock music with integrity, a sense of artistry, and meaning, without a need for a big budget. XVII is an impressive album that experiments with a lot of different sounds; it keeps getting repeat listens in my library, and it gets better each time. If you like artists like Aaron Gillespie, House of Heroes, and possibly Hillsong United, give XVII a shot.
- Review date: 1/25/13, written by
Scott Fryberger
of Jesusfreakhideout.com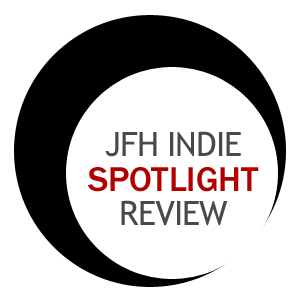 Record Label:
Advent Records

Album length:
12 tracks: 42 minutes, 3 seconds

Street Date:
November 9, 2012

Buy It:
AmazonMP3
Paint the Town (4:09)
Love is on the Run (4:38)
Fire (2:59)
Darkest Seas (3:40)
Somewhere Out There (4:24)
Goodnight Lullaby (feat. Brooke Hernandez) (3:35)
Forest of Memories (0:45)
Maps (4:57)
Give Me Your Heart (3:05)
Push (4:41)
Caught in the Moment (2:14)
Reflection/Outro (3:14)