Who says pop rock can't be simultaneously catchy
and
good? Sure, it's mostly true, but there are the exceptions. Even in the independent music world, where it's harder to thrive. But
Southlen
, now a trio of Barbosas, has managed to make this happen over the past few years. Never one to stay dormant, Southlen has continued to refine their craft since their wonderful album
XVII
, and has delivered up five new songs in their latest EP,
Young Hearts
.
Since their first full-length album, Loving Life, Living Love, Southlen has drifted further away from the "rock" aspect of their music, and is now working with more of the "pop" side. It's not quite a large leap from XVII to Young Hearts, but it is very noticeable--and it proves to be a good decision for the guys. The EP starts off with "Wild Love," a waltzy tune written by a man with an aching heart (but it's an ache he clearly doesn't mind as long as he has the love of God). I love Southlen's ability to take simple instrumentation and make something lovely out of it; for instance, adding some vocal harmonies and occasional finger snaps to make it some kind of pop/gospel hybrid. "Babylon" follows smoothly with an even catchier tune. It's the song that comes closest to their material from XVII. The song uses the Biblical idea of the land of Babylon, a picture of religious confusion, and brings it back on us as humans: "We're Babylon, Babylon, that's not where we belong, when sin pulls me to the edge, His grace draws me in again." Though we're so quick to choose almost anything else over God, "Babylon" is also a reminder of how sweet His grace is in those situations. They also use the idea of reaping what you sow in the spiritual sense: "Sow repentance, reap forgiveness, come in from the rain, sow in pain, you reap in pain, stop playing this old game."
About halfway through the tracklist, things slow down a little for "Worn," which is strictly acoustic. It's a lovely ballad with a little bit of southern in it, and it's a perfect song for those times when you feel worn out in life. It's a solid song, though if there's a weak one in the bunch, "Worn" is probably it. It's followed by my personal favorite track, "Can't Give It Up." It's a very confident song, with music that meshes the styles of fun., Maroon 5, and OneRepublic, but still manages to sound like its own song. The second verse is sung by a young lady (presumably a friend of the band), named Brooke Ashley. Her voice is strong, and can easily rival any of the singers on the radio today. The song title is a clear indication of the song's message, and the lyrics drive it home: "Fire and rain by night, tears fall like bombs from the sky, and if sticks and stones come to break my bones, I still know You're loving me, You overcame the world, You overcame my world, now I can't help but to believe." Young Hearts finishes with the song of the same name (which you can get for free on Volume 4 of JFH's compilation series right here), and it's a great way to bring things to a close. With a little Owl City flair, the song declares the band members' hearts for Jesus, and the love they've found only in Him. It's light-hearted, musically, but also very serious about Jesus being our everything. The only critique I have to offer for this song (as well as "Can't Give It Up") is that it ends so suddenly. I feel like the band could've added a little more music and maybe a fade-out to "Young Hearts," while extending the fade-out of "Can't Give It Up." Other than that, they're both wonderful songs.
I keep ending up pleasantly surprised by what Southlen offers with each new album. They know how to evolve while maintaining their identity as a band, and they always focus on creativity without putting their spirituality out to pasture. The band recently went from five members down to three, and it seems like that may have brought them closer together as a band. I love the direction they've taken with Young Hearts, and if this EP is a prelude to a forthcoming full-length album, it's one I'll need to add to my calendar.
- Review date: 10/28/14, written by
Scott Fryberger
of Jesusfreakhideout.com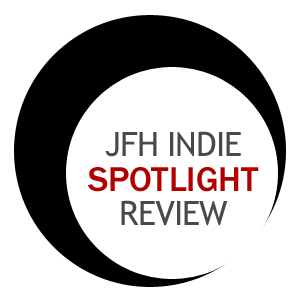 Record Label:
None

Album length:
5 tracks: 17 minutes, 19 seconds

Street Date:
September 30, 2014

Buy It:
iTunes

Download It:
AmazonMP3
Wild Love (4:18)
Babylon (3:53)
Worn (2:37)
Can't Give It up (feat. Brooke Ashley) (3:18)
Young Hearts (3:13)