THE GREAT TRANSPARENCY EMBRACES LINEUP CHANGE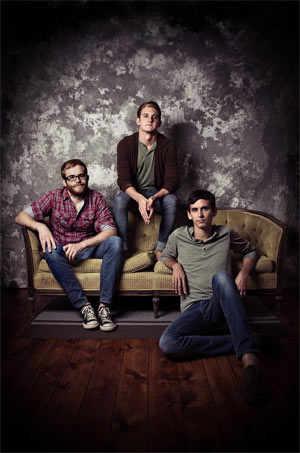 NEWS SOURCE: Razzbarry Records
September 12, 2011
The Great Transparency (Razzbarry) welcomes Zack Zaborski, new vocalist and guitar player, to their lineup after former vocalist and guitar player, Jeremiah Wagner, decided to step down from the position.
Wagner, choosing to focus on other areas of his life, looks forward to the added time he will get to spend with his wife Amanda and daughter Leelah whom have supported him and TGT since the beginning. Fortunately, TGT fans have nothing to worry about since Zaborski is eager to step up to the microphone and blow audiences away with his powerful yet soulful voice and his impressive guitar playing abilities.
Jameson Leasure, drummer for The Great Transparency says, "While we're sad to see Jeremiah go, we are very excited about this new chapter of TGT and what it will bring."
Ecc. 3:1-4 reads, "There is a time for everything, and a season for every activity under the heavens… a time to plant and a time to uproot… a time to mourn and a time to dance".
Wagner helped plant the TGT seed five years ago with guitarist Tommy Clingan and realizes that it is now time for him to uproot. Zaborski is ready to plant his seed, open his heart, and continue to build upon the ministry that The Great Transparency created through their meaningful lyrics and moving music. And while the band may mourn the loss of one vocalist and friend, they are excited to start dancing to the beat of another.
ABOUT THE GREAT TRANSPARENCY
The Great Transparency (Columbus, Ohio) consists of band members Tommy Clingan, Jameson Leasure, and Zack Zaborski. The band has toured the country while both independently selling over 2,000 copies of their first EP, If Worse Comes To Worst. The band recently released their newest EP, Rebuild Your Love, with the title track quickly reaching #1 on the Christian Rock Billboard charts.
ABOUT RAZZBARRY RECORDS
Razzbarry Records (Jacksonville, Florida) is an independent label and management company founded by Barry Blaze in 2007. Their current roster includes The Great Transparency, Code of Ethics, and Blaze's solo worship venture as Barry Blaze.
Make sure to see The Great Transparency at a show near you. For the latest information on the band, visit www.thegreattransparency.com or Razzbarry.com