High Flight Society Drummer Passes Unexpectedly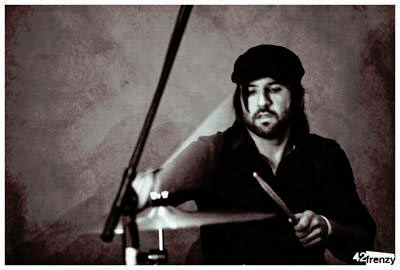 (photo credit: High Flight Society)
NEWS SOURCE: High Flight Society / JFH
May 27, 2012
It is with sad hearts that we share the news that High Flight Society drummer Scotty Lockridge passed away suddenly on Sunday, May 20th. According to the band's Wikipedia page, "Scotty had a seizure and the apparent cause of death was trauma to the head as a result of the seizure." On May 20, the band announced the sad news on their Facebook page:
"This morning, we lost our best friend and the greatest drummer any of us ever had the pleasure of playing with. We are still processing the news but we know for sure that he was found unresponsive in his home and later passed away.

We are absolutely devastated that our brother is gone. Words can't express how much we already miss him. Suffice to say, none of our lives will ever be the same.

He loved making music and we loved making music with him. He leaves a legacy with what he created - High Flight and beyond. Most of all, we loved HIM for who he was. We will see you on the other side, Scotty Lockridge."
Last night, the band shared a few more words following his funeral on Thursday:
"Our brother was officially laid to rest Thursday. This has been the hardest thing any of us have ever gone through. Thank ALL of you SO much for the encouragement and the prayers. Your comments and messages have helped us all get through this without going completely insane. We are humbled at the overwhelming response and we love every single one of you dearly. God is in control. We trust in him fully, and we can't wait to see all the ways he gets Glory from this."
Please keep the High Flight Society boys and the Lockridge family in your prayers during this hard time.
# # #
For more info on High Flight Society visit the JFH Artists Database.