MARS HILL CHURCH
LAUNCHES NEW MUSIC LABEL
Worship Leaders Seek To
Expand the Reach of Worship Music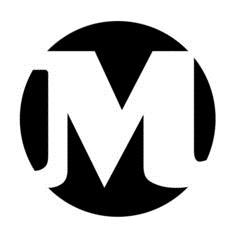 NEWS SOURCE: Biscuit PR
June 5, 2012
Seattle, WA - MARS HILL CHURCH is excited to announce the launch of the MARS HILL MUSIC label. This new venture is made up of a variety of musicians and worship leaders who serve throughout the 14 Mars Hill churches.
Mars Hill Church is known for innovation. From its early beginnings in 1996, Mars Hill has been committed to the philosophy that each local Mars Hill Church would engage the culture in its local surroundings and point people to Jesus. With each of the bands and artists, listeners can quickly get a sense of the community where the songs and the artists were established.
"What makes our bands and music distinct is that it is a natural expression and outgrowth of what God is doing in our cities through our musicians. Our records are a means to capture and share what is happening at our churches. That makes them unique and different, the same way our cities and communities are unique and different," explains Jonathan Dunn, label manager for Mars Hill Music.
"The first thing people often think of when they hear Mars Hill Music is that we're a group of punk rock Calvinists who hate the modern worship movement. Mars Hill Music is setting out to change that perception. Our music is not an expression against anything but instead an outgrowth of our theology, who we are, and the communities our churches are in. We love Jesus and are expressing that love in our own way," continues Dunn.
Currently, Mars Hill Churches are established throughout the west, including eleven churches in the greater Puget Sound region, as well as in Albuquerque, NM, Portland, OR and in Orange County, CA. Musically, all are diverse, as the church is committed to raising up a community of artists who write music and adapt hymns that are fitting for the individual needs of their own church body.
"We believe God desires our churches to be creative," continues Dunn, "but not to sacrifice the truth of the gospel or theology for the sake of art. We make a conscious effort to include the theologically-rich music of traditional hymns, mixed with original songs unique to each church body, both lyrically and musically."
Mark Driscoll, Preaching Pastor of Mars Hill, agrees, "We are happy to trust our leadership as artists...their doctrine is solid, their character is Godly, and they are involved in the community; artists who are creating music that is a reflection of who we are and what we believe as a church community."
Mars Hill Music's latest EP, Already/Not Yet from the band CITIZENS reached #3 in the Christian category on iTunes when it debuted, and reached #1 on BandCamp.com. Other artists EPs available for download at MarsHill.com/music are:
· KING'S KALEIDOSCOPE
· GHOST SHIP
· KENOSIS
· THE SING TEAM
About Mars Hill:
Founded in 1996, Mars Hill Church is one of the largest and most-innovative churches in the US, with upwards of 14,000 people meeting weekly across 14 locations in four states each week. Mars Hill has been recognized as the 54th largest, 30th fastest-growing, and second most-innovative church in the country by Outreach magazine. Pastor Mark's sermons receive more than 10 million downloads per year, consistently rank #1 on iTunes, and he has over 300,000 combined followers on Facebook and Twitter.