PILLAR FRONTMAN ROB BECKLEY'S NEW SINGLE AVAILABLE TODAY!
Rob Beckley's single, "Value of my Heart" available today exclusively from idefi.com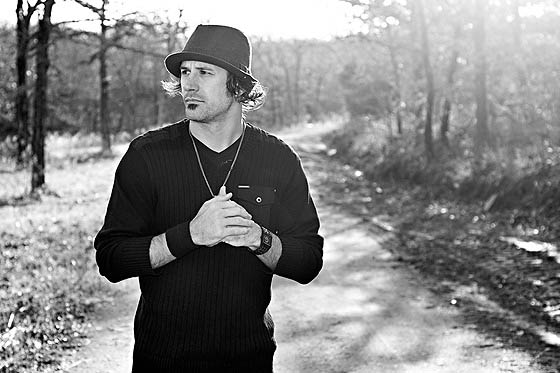 NEWS SOURCE: Idefi
June 15, 2012
Rock fans will be sporting a big grin today as Grammy nominated artist Rob Beckley's first solo single "Value of my Heart" becomes available today.
In addition to being Beckley's debut as a solo artist, "Value of my Heart" will also make history as the first single exclusively released by next level record label idefi Music. "This song was something my old friend and producer Travis Wyrick and I worked up" he says. "It's a song about knowing your worth something, in relationships and in life. Never take that for granted."
For years Beckley served as lead vocalist for the band Pillar. During his time with Pillar the band sold over a million records worldwide and won three Dove awards. Their 2008 effort "the Reckoning" received a Grammy nod for "Best Rock or Rap Gospel Album."
"The one thing I've missed more than the fans is creating music. It's simply a fun process and it's great to be back doing stuff with people that believe in me" Rob says.
"Rob's first single shows he not only has his rock roots firmly intact but has also developed a more mature retrospection to life." says idefi CEO Brady Deaton.
idefi's business model creates a record label for the new millennium. On idefimusic.com any artist can create a page and sell their original music for free. Artists also set their own pricing and determine how the music is packaged (single, EP or Album). Payment to the artist does not revolve around recouping advances and exorbitant promotional fees as artists have had to suffer through in the past.
"Being a part of Idefi's initial launch is humbling considering how many great artists there are out there" Rob says. "I'm a speck on the map when it comes to talent. For them to reach out to me is truly an honor."
Rob plans to release singles as they are ready. This insures his fans get only the best, as soon as they are created.
Rob's new single is available for download today, exclusively at www.idefi.com
# # #