VIEW GUNGOR CONCERT IN AMSTERDAM THROUGH LIVE STREAM DEC. 15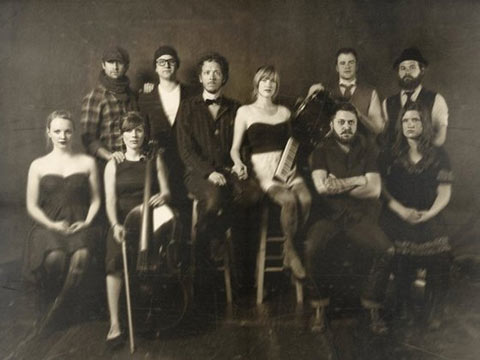 NEWS SOURCE: Xnoizz
December 13, 2012
Saturday the 15th of December Gungor will perform at Xnoizz Christmas in the Zuiderkerk in the Dutch capital Amsterdam. Not just fans in The Netherlands will be able to enjoy this concert; the whole world can watch the show along with the Dutch. This concert will be streamed live through www.xnoizz.nl
The past year's Xnoizz Christmas has grown out to be an event you don't want to miss. Bands like Seabird, Jimmy Needham, and The Gentlemen attended this musical Christmas party before. This year, Gungor will be celebrating Christmas in the beautiful 17th century Zuiderkerk church in the heart of the ancient city of Amsterdam.
At www.xnoizz.nl you can also view a 360 degrees stream and you, as the viewer, get to decide from what angle you wish to view this amazing concert.
The concert will be broadcast on Saturday the 15th of December at 1 o'clock in the afternoon Central Standard Time with support act Kim Janssen. Gungor will start their show at 1:45 CST.

For more info and the live stream check: www.xnoizz.nl
# # #
For more info on Gungor visit the JFH Artists Database.