NEW SONG BY JOHN SCHLITT & ITALIAN SINGER GIUSEPPE DAVI
"PRAISE YE THE LORD" RELEASED IN ITALY
AND PETRA REUNITES FOR 40th ANNIVERSARY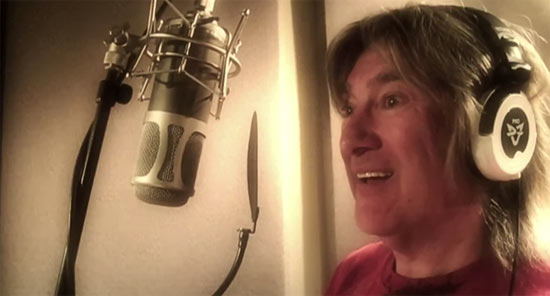 NEWS SOURCE: John Schlitt
December 27, 2012
John Schlitt and Italian recording artist Giuseppe Davi have recorded "Praise Ye the Lord" off of Petra's 1981 album "Never Say Die" as a duet, sharing leads and chorus. "Praise Ye the Lord" was released Dec. 20 to the largest Italian commercial radio station in the country. Visit YouTube for the official music video.
The single is being released in three languages; English, Spanish and Italian by Giuseppe Davi, with John Schlitt's English vocals on all three versions.
For more information, visit http://www.giuseppedavi.com or http://www.johnwschlitt.com.
Also, in other recent Petra news...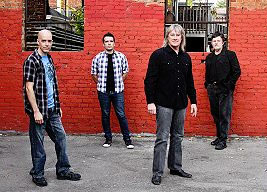 Petra (John Schlitt, Bob Hartman, Greg Bailey and Cristian Borneo) has been invited to perform on The Classic Rock Tour 2013, slated to kickoff this March. Included in the tour are Asia featuring John Payne, ELO Part II alumni Phil Bates (The Music of Electric Light Orchestra Klassik) and former Genesis frontman Ray Wilson (Genesis Classic) joining on select dates.
The Touring package will present various combinations of the bands in both the U.S. and Europe.
"This tour is an amazing opportunity to bring Petra's music to audiences that may not have ever heard of us," states frontman John Schlitt. "Bob (Hartman) and I welcome the opportunity to perform before a whole new crowd and are very excited about going out together again."
Not wanting to leave the Christian market behind, Petra is opening up its touring schedule to include limited bookings in the United States and Europe as well.
"Petra always has been first and foremost a Christian rock band," reflects Schlitt. "There's no doubt about where we stand or where our focus is. We want to be available to play wherever we're needed - be it secular or Christian," declares Schlitt.
In addition to reuniting with Petra, Schlitt will continue to tour with his own band and as a soloist in support of his 2012 release, "The Greater Cause."
"I'm very blessed to have the best of both worlds," says Schlitt. "I'm able to tour with some of the best musicians - in my band and in Petra. It's a unique situation and I'm looking forward to playing with all the guys!"
For more information on The Classic Rock Tour 2013, visit http://www.classicrocktour.com.
For more info on John Schlitt visit the JFH Artists Database.
For more info on Petra visit the JFH Artists Database.