JEREMY CAMP RELEASES NEW VIDEO FOR "RECKLESS"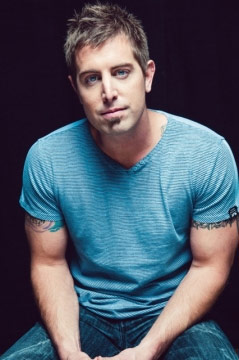 NEWS SOURCE: Trendsetter
February 15, 2013
BEC recording artist JEREMY CAMP has released a new video for his single "Reckless", the title track off of his brand new album, Reckless, available for purchase on iTunes now. This is his first studio album release in five years, and he is excited to share what God has been doing in his life on this new record. Jeremy is a contemporary Christian musician who is no stranger to success. Since the release of his debut album, Stay, in 2002, he has had an outstanding career with thirty two number one radio singles, four RIAA Gold-selling studio albums, including that debut, a GRAMMY nominated project, and many more accolades.
JEREMY CAMP is one of the most popular artists in the industry, and will continue to receive a ton of recognition with this new video. This is music that thrives on soaring choruses, tight hooks, and sweeping dynamic changes.
Watch the video: http://youtu.be/wThyGZXJDYo
For additonal information on JEREMY CAMP, visit:
http://www.youtube.com/jeremycampmusic
http://www.myspace.com/jeremycamp
http://www.ilike.com/artist/Jeremy+Camp
For more info on Jeremy Camp on JFH, visit the JFH Artists Database.