Ring The Bell Musicians, CRAVE Sign To DREAM Records
Louisiana based group signs with DREAM Records and prepares for their debut studio album release on August 27th, 2013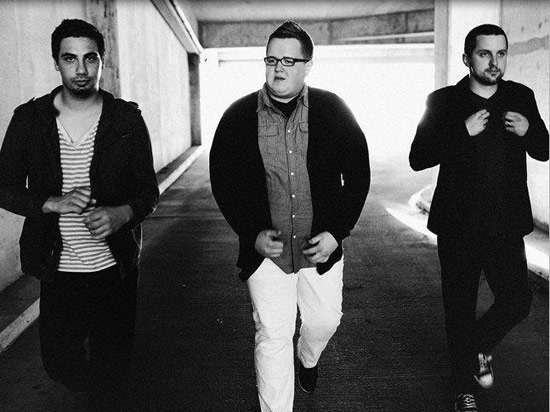 NEWS SOURCE: DREAM Records
April 9, 2013
Los Angeles, CALIF - April 2013 - DREAM Records is very proud to announce the signing of New Orleans, LA natives, Crave to its roster. The group, will be releasing it's debut studio album on DREAM on August 27th. The album is being produced by Wide Open Music Group's founder, Stephen Williams as well as Noel Golden. Recently, Crave wrote and performed, "Ring The Bell," the title track for the Provident Films DVD release, "Ring The Bell" out today. In addition, two other songs ("Not Alone" and "Never Be The Same") from the band can be found on the Ring The Bell soundtrack. You can pick up all three singles here:
"Ring The Bell" - https://itunes.apple.com/us/album/ring-the-bell-single/id628232989
"Not Alone" - https://itunes.apple.com/us/album/not-alone-single/id628239968
"Never Be The Same" - https://itunes.apple.com/us/album/never-be-the-same-single/id628230901
Check out the band's studio video of their song, "Not Alone": http://www.youtube.com/watch?feature=player_embedded&v=7kv3B0PnrCc
General Manager of DREAM Records, Lance Brown, shares, "We see a big future with Crave here at DREAM. Ever since we heard their music, we knew their gift would help save a lot of souls for Christ."
"I believe Crave is one of those bands that you hear and immediately sense not only their heart for God but also their sincere talent," adds Dave Hanley, Founder and President of DREAM Records and lead singer of PRESS PLAY. "Packaged with strong vocals, infectious melodic hooks and true passion, Crave is positioned for an incredible release."
"I've been working with these young men for 6 years now and they never cease to amaze me with not only their talent but with their hearts and when a plan comes together as this one did with Dream Records, you have no doubt God's hand is on it." - Stephen Williams, Wide Open Music Group
Crave in connection with Wide Open Music Group are working with producers, Stephen Williams and Noel Golden on their new album which is scheduled for release fall, 2013. For more information about the group and their new album & tour dates go to www.DreamRecords.org and www.Reverbnation.com/Crave365
ABOUT DREAM RECORDS
DREAM was founded in 2008 to provide artists with a genuine approach to how real artist development should be done. By allowing for a partnership as a business model, Dream's artists empower themselves to develop and carry out a real vision for their lives as they affect other people's lives with their music and message. Incorporating social media, press, radio and touring it's allowing it's artists grow together as a family.
ABOUT CRAVE
Residing just outside of New Orleans, Louisiana, Crave is a group of Jesus-friendly fellas who love them some music. Being friends and band-mates for over eleven years, Ross Herbert, Jason Williams and Joe Babin have always had the same goals as a group. That goal is to impact people not only with good music, but to also spark the hunger for life outside the box.