ACCLAIMED SINGER/SONGWRITER TRENT MONK
UNVEILS HIGHLY ANTICIPATED NEW SINGLE 'RISE'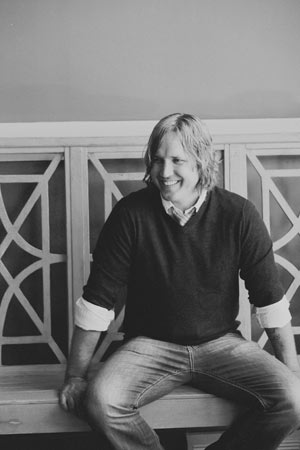 NEWS SOURCE: Turning Point PR
June 5, 2013
NASHVILLE, Tenn.-Acclaimed singer/songwriter and popular touring artist Trent Monk is set to release his highly anticipated new single, "Rise," to Christian radio this month, with an add date of June 28. The single will be available at iTunes June 25. Produced by Ed Cash (Chris Tomlin, Kari Jobe), "Rise" was penned by Monk earlier this year and has quickly become a concert favorite.
"Every once in a while, a song seems to write itself," said Monk. "The first time I performed 'Rise' live, we heard 300 college students sing at the top of their lungs and that's when we knew we had something special. The process of recording with Ed Cash was equally encouraging. My hope for the song is for people to feel called to stand and let their voices be heard. I want them to feel empowered to share their stories of what Jesus has done in their lives."
"Trent is an absolute joy," said Cash. "He has a contagious love for God and life, and cannot play or sing without giving it his all-110% every time. It's beautiful to see Trent and his wife Shellie work together. She is a groove master with percussion and their voices blend the way you'd hope a husband and wife's would. I loved working on 'Rise.'"
"Rise" follows Monk's hit 2012 single, "Beautiful You," which reached the Top 10 on national Christian radio charts and was included in Billboard Magazine's Top 50 CCM songs of the year, a nearly unprecedented feat for an independent artist.
Trent Monk and friend Michael Neagle began performing as Monk & Neagle in 2003. The duo recorded two highly acclaimed albums, Monk & Neagle in 2004 (Flicker Records) and The Twenty-First Time in 2007 (Reunion Records), which featured the hit singles "Dancing with the Angels" and "The Twenty-First Time." Following the group's disbandment, Monk pursued other interests before being called back into music ministry in 2011. As a solo artist, Monk released Dreamer in 2011, followed by Trent Monk Live in 2012. He keeps a full touring schedule, performing at churches, colleges, and other venues throughout the US.
For further information on Trent Monk, visit www.trentmonk.com. Follow him on Twitter @trentmonk.
For more info on Monk & Neagle visit the JFH Artists Database.