Building 429 and The Afters to launch United We Stand 2013 Tour in September featuring Hawk Nelson and special guest Finding Favour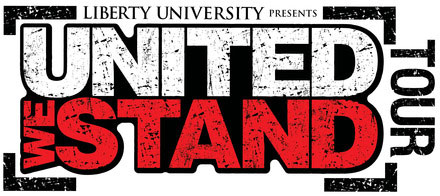 NEWS SOURCE: Bozeman Media
July 24, 2013
Nashville, TN (July 24, 2013) ---- The award-winning pop/rock bands Building 429 and The Afters will launch their co-headlining tour this fall, also featuring Hawk Nelson and special guest Finding Favour. The high energy tour will have full stage production and runs September 19 - November 3. It's sure to become one of the strongest tours this fall with Building 429, The Afters, and Hawk Nelson enjoying No. 1 hits this year. The tour is sponsored by Liberty University and Food For The Hungry with tour updates available online at www.building429.com.
"We are excited to be working with The Afters to bring an amazing lineup of entertainment and worship to the masses this fall," says Jason Roy, lead singer for Building 429. "The United We Stand Tour is guaranteed to thrill as we partner the strength of 2 of CCM's historically prominent bands. We feel blessed to have Hawk Nelson joining us and look forward to witnessing the rebirth of an amazing group. These shows will be fun, high energy and will hopefully leave you feeling encouraged in your faith."
"We're excited to be partnering with our friends, Building 429, this fall for the United We Stand Tour," says Josh Havens, lead singer for The Afters. "It's going to be a special night that we hope brings our fans together and unites the communities that we're in. We're also thrilled to have Hawk Nelson and Finding Favour join us for what will definitely be one of the best nights of music that we've ever been a part of."
About Building 429
Building 429, comprised of Jason Roy (vocals), Jesse Garcia (guitar), Michael Anderson (drums), and Aaron Branch (bass), released its new album, We Won't Be Shaken, June 4 and debuted at No.1 on Billboard's Christian Albums chart. The first single and title track is already a multi-week No. 1 hit on the Hot AC/CHR chart, No. 1 at AC Indicator, and has reached over 96-million accumulative impressions so far. For the second time in the band's career, Building 429 was honored with a BMI 2013 Song of the Year award for "Where I Belong." The group's fifth studio project, Listen to the Sound in 2011, debuted at the top of iTunes' Christian & Gospel Albums chart. The title track hit No. 1 on the CHR chart and Top 5 on Billboard's National Christian Audience Chart. Follow up single "Made For You" reached Top 5 on the Christian CHR charts, while the project's third single, "Where I Belong," set precedent as the longest-running No. 1 song on the Billboard Christian Audience chart at 15 consecutive weeks. "Where I Belong" was Billboard's 2012 Christian Song of the Year, Christian AC Song of the Year, Christian Songs Artist of the Year and Christian AC Songs Artist of the Year. Building 429 first broke through with its 2004 No. 1 hit "Glory Defined," which was named BMI's Christian Song of the Year in 2005. That same year, Building 429 was recognized as New Artist of the Year at the Gospel Music Association's Dove Awards. For more information on Building 429 visit www.Building429.com, www.facebook.com/building429 or www.twitter.com/building429.
About The Afters
The Afters propelled into the national spotlight with their smash debut, I Wish We All Could Win. The project spawned the swirling, melodic hit "Beautiful Love," which was the most downloaded track of 2006 on the iTunes® Inspirational charts. The song was selected as the theme track for MTV's "8th and Ocean" and lead to the band's first mtvU award. Their sophomore release, Never Going Back To OK debuted in the Top 50 on the Billboard Top 200 and proved to be a sensation on the silver screen with spots on "Grey's Anatomy," "Dr. Phil" and "Rachael Ray." The band's third record Light Up the Sky continued the momentum, bolstering two No. 1 radio hits and songs on NBC's "The Biggest Loser" and ABC's "You Deserve It." Leading up to the release of their fourth album this past April, the project's title track - "Life is Beautiful" - was the featured song in the theatrical release of "October Baby." Life is Beautiful also includes The Afters' hotly-infectious lead single, "Every Good Thing" along with a bevy of TV-ready tracks already seen on "So You Think You Can Dance?, "America's Got Talent" and "The Vineyard." Throughout their career, The Afters have also had their music featured in "New Year's Eve," MTV's "The Hills" and Lifetime's "Army Wives" and have appeared in Billboard Magazine, "E! News," Rolling Stone, Seventeen.com, "TV Guide" and more.
About Hawk Nelson
This powerhouse, pop rock band has won the hearts of thousands since its debut release in 2004. Hawk Nelson has released six studio projects (Letters to the President, Smile It's the End of the World, Hawk Nelson is My Friend, Live Life Loud, Crazy Love, and Made). Over the years, Hawk Nelson has been awarded numerous Canadian GMA awards, GMA Dove Award nominations as well as a JUNO nomination. This April, Hawk Nelson released Made, which debuted at No. 2 on the iTunes Christian & Gospel chart as well as in the Top 100 overall albums. The debut single from Made, "Words," featuring Bart Millard also went No. 1 at Christian radio. This album debuted the new Hawk Nelson front man with longtime band guitarist Jon Steingard transitioning into the role. Hawk Nelson is Jonathan Steingard (vocals, guitar), Daniel Biro (bass), and Justin Benner (drums). Hawk Nelson has also had much commerical success with their songs being featured on networks like NBC, WB, MTV and Nickelodeon. They've had their songs used in "Sunday Night Football" commercials, Nike NFL Rewind, and First Lady Michelle Obama's Big Day Out promotion in 2011.
About Finding Favour
Finding Favour just released their self-titled debut on Gotee Records this spring, with acclaimed producers Rob Hawkins (Building 429), Christopher Stevens (tobyMac, Sanctus Real, Mandisa) and Dustin Burnett (Kingsfoil) co-producing the six-track release. The first single, "Slip On By," has made impressive gains since its release last fall. The lyric video for the track has amassed nearly 100,000 views on YouTube and continues to impact Christian Radio, breaking into the Top 25 Christian AC chart. TobyMac says, "The song grabbed my heart and stirred some emotion in me that made me want to live differently." The south Georgia band is comprised of Blake NeeSmith (lead singer/vocals), Dustin Daniels (bass/guitar/vocals), Josh Duckworth (drums) and Allen Dukes (guitar/vocals).
For more info on Building 429 visit the JFH Artists Database.
For more info on The Afters visit the JFH Artists Database.
For more info on Hawk Nelson visit the JFH Artists Database.
For more info on Finding Favour visit the JFH Artists Database.