Jonathan Thulin's "Dead Come To Life" (Feat. Charmaine) #1 On Billboard's Hot AC / CHR Chart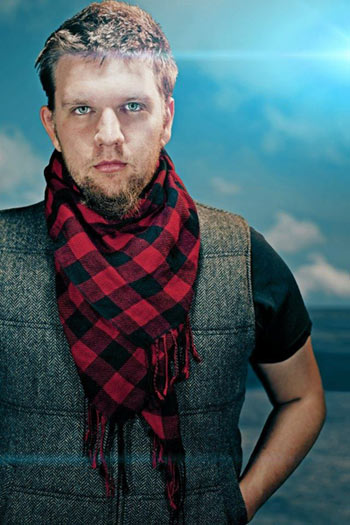 NEWS SOURCE: DREAM Records
August 14, 2013
Los Angeles, CA (July, 2013) - Jonathan Thulin's hit single, "Dead Come To Life" (Feat. Charmaine) is now #1 on the Billboard Hot AC / CHR chart as well as the Christian Music Weekly chart this week. The artist, who co-wrote the song with Charmaine, will be busy performing this fall. After a series of headline dates in September and October, Jonathan will join the JCTV Tour with his other band, PRESS PLAY along with special guests: Manic Drive, Silverline and speaker, Sean Park.
Two weeks ago, Jonathan Thulin began his first cover song contest. Fans can submit a version of "Dead Come To Life" by recording it on video and submitting it. The top 10 most viewed videos will be entered to win 1 of 5 prizes including performing their version of the song with Jonathan on his upcoming tour dates. Jonathan will select the winners. The cover song must be uploaded by September 1st to enter. The winner will be announced on September 16th. For instructions on how to enter, to download the instrumental track and/or download the chord chart go to http://www.dreamrecords.org/contest.
A HUGE THANK YOU goes to radio for supporting the single.
Check out "Dead Come To Life" (Feat. Charmaine) (Official Music Video):
http://www.youtube.com/watch?v=jzKIEbVKGlg
For more information about Jonathan visit: facebook.com/jonathanthulin and DREAMRecords.org
ABOUT DREAM RECORDS
DREAM was founded in 2008 to provide artists with a genuine approach to how real artist development should be done. By allowing for a partnership as a business model, Dream's artists empower themselves to develop and carry out a real vision for their lives as they affect other people's lives with their music and message. Incorporating social media, press, radio and touring it's allowing it's artists grow together as a family.