CAPITOL CHRISTIAN MUSIC GROUP ANNOUNCES SIGNING OF DAN BREMNES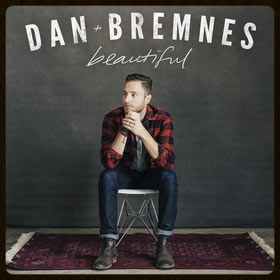 NEWS SOURCE: Merge PR
June 25, 2014
25 June 2014 - Brentwood, Tenn - Capitol Christian Music Group announces the signing of artist and songwriter Dan Bremnes. A native to British Columbia, Canada, Bremnes is writing and recording in Nashville, and the label is excited to have him join the CCMG roster.
"We're thrilled to have Dan on the Capitol roster," says Brad O'Donnell, SVP A&R, Capitol Christian Music Group. "Dan's songwriting, drive and exceptional voice immediately caught our attention when we first came across him. We are thrilled to partner with him and to take his music to the world."
Bremnes' first radio single, "Beautiful," was produced by David Garcia (TobyMac, Colton Dixon) and Ben Glover (MercyMe, For King & Country) and goes for adds July 18. The track will be available for purchase at iTunes' Music Store on July 22.
"I feel blessed and honored to have been given the opportunity to partner with Capitol and share my music with audiences far and wide," shares Bremnes. "As a boy growing up in Western Canada, I spent hours listening to records by Delirious? and Switchfoot. To work with the same label in Nashville as my musical heroes is the kind of opportunity that I could only dream of. I'm so grateful for Peter, Bill and Brad and the entire label team for helping me turn my dream into a reality!"
Dan Bremnes has toured extensively throughout Canada, Australia and New Zealand. Most recently he supported Steven Curtis Chapman on the six-date Canadian "The Glorious Unfolding Tour" this past spring. Bremnes will be joining labelmate Josh Wilson on tour this fall in the U.S.
For more information about Dan Bremnes and his music, please visit www.danbremnes.com.
MORE ABOUT DAN BREMNES: When this singer and songwriter from Salmon Arm, British Columbia was just ten years old, he played drums at his local church while also learning guitar and discovering a passion for songwriting. As years passed it was a six-month missions trip in Australia with Youth With a Mission (YWAM) that re-shaped his perspective: "While I was there, something happened in my life, and God started working on my heart," Bremnes shares. "I started thinking about making music that was really intentional about reaching people on a spiritual level. I wanted to come right out and speak about God and my relationship with Him."
As he was pursuing his professional dreams, Bremnes' faced the tragic news that his mother was killed in a car accident. An event that truly turned his life upside down, there was no better way to honor his mother's memory than by throwing himself wholeheartedly into music. He began to share his songs with anyone who'd listen and continued to hone his songwriting craft. It wasn't long before people took notice. In his career to date, Bremnes has collected a host of awards and accolades as well as No. 1's in Canada, eventually attracting the attention of Nashville's Capitol Christian label.
# # #
For more info on Dan Bremnes visit the JFH Artists Database.