BEC RECORDINGS SIGNS NEW FEMALE POP ARTIST SHUREE
LABEL DEBUT "BE THE CHANGE" SET TO RELEASE FALL 2014
SHUREE PARTNERS WITH MERCY MINISTRIES TO BE THE CHANGE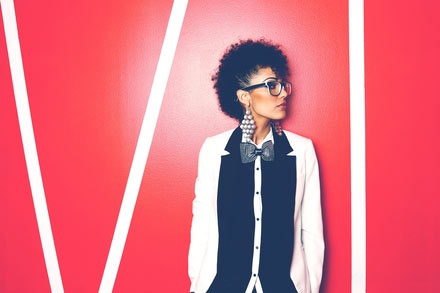 photo credit: Kelsea McCulloch
NEWS SOURCE: Merge PR
July 8, 2014
SEATTLE, WA -July 08, 2014 -BEC Recordings announces a new addition to their roster with the signing of female pop artist Shuree. The Chicago-based artist's label debut "Be The Change" will be releasing this fall. Shuree's music is geared to inspire young people to live passionately, purposefully and powerfully for God in today's society.
Shuree's a powerful singer, a talented songwriter and an inspiring advocate for at-risk youth, but growing up in a broken home in Columbus, Ohio, Shuree's future was anything but secure. Her young life was scarred by domestic violence and addiction among her family members, which led to hardship around every corner and culminated in the loss of her younger sister to a drug overdose.
Although her life has been filled with much heartbreak, Shuree's positive attitude is due in part to powerful mentors who stepped in to fill the gaps left by Shuree's tumultuous home life. Her past has also given her a heart for teen girls and reaching other hurting young women. However, her goal is to create music that isn't just for one age group but to deliver hope.
"A lot of people have lost hope, have lost purpose, and I can speak life into that," shares Shuree of her message and music. "My story is what God has called me to share and the music is my avenue for doing that. I'm so passionate about reaching girls because I know where I might be without my godmother and mentor."
In fulfilling her calling, Shuree is partnering with organizations that are likeminded in ministry. She is proud to align herself with the wonderful work of Mercy Ministries, a faith-based residential program for woman ages 13-28, who face a combination of life-controlling issues such as eating disorders, self-harm, drug and alcohol addictions, depression and unplanned pregnancy. Knowing firsthand with her sister's story, Shuree understands the importance of an organization like Mercy in the role of young girls' lives. Today, Shuree is debuting a music video for her song from her independent release "One Girl Can Change The World" on the organization's site. Click on the image below to see the empowering and upbeat video.
Her debut radio single "Be The Change" is a rousing anthem to inspire others to not just sit back, but to do something positive that could impact others for Christ, and that's what she is committed to doing. As her career has continued on its upward trajectory, Shuree's pop sound has matured and her message has become more strategic. Each song is grounded in scripture, and she's not afraid to make her beliefs known. In the midst of it all, her passion for God and for life shines through.
Shuree's label debut follows her successful independent release "One Girl Can Change the World" in 2012. With the launch of her indie project, Shuree travelled from church to church for the last two years, spreading her word of change and encouraging people that with God's help, we can be powerful and make a difference. The music itself was so popular that a remix EP followed. Soon after, her infectious pop grooves with a message caught the attention of BEC Recordings.
###
For more info on Shuree visit the JFH Artists Database.