Aaron Bagwell Releases 'The Sound of Jesus'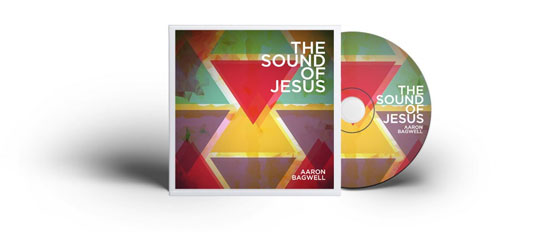 NEWS SOURCE: DREAM Records
July 22, 2014
Los Angeles, CA (July, 2014) DREAM Worship is excited to announce the release of The Sound Of Jesus, the debut album by Aaron Bagwell. The Sound Of Jesus is an honest and heartfelt spirit-filled album sure to encourage and uplight your day. With songs like "My Everything" and "Saving Grace" this album is a must have in your library and at your church. Purchase the the album on iTunes here! You can also text AARON to 51555 to purchase the album!
Check out the behind the music video for "The Sound Of Jesus:" http://youtu.be/YiP2JASCObY
DREAM Worship recently asked Aaron about signing with DREAM and the release of "The Sound Of Jesus." Check out what he had to say:
"I am thrilled to have signed with Dream Records and to be working with such amazing talent. Dream is unique because they are very involved in the artist publicly and privately. Integrity is at the heart of Dream's mission to not only produce great music but have great hearts behind the songs.
The Sound Of Jesus is a unique record as it was written for the church to sing but produced with a sound to draw people outside of the church. It is a mix of upbeat, pop sounding beats with a mix of deep, intimate worship through the lyrics.
My Everything is the first single to be released off of The Sound Of Jesus. With it's driving, upbeat tempo and uplifting words, any listener is sure to be reminded of the goodness of God."
ABOUT DREAM WORSHIP:
DREAM was founded in 2008 to provide artists with a genuine approach to how real artist development should be done. By allowing for a partnership as a business model, Dream's artists empower themselves to develop and carry out a real vision for their lives as they affect other people's lives with their music and message. Incorporating social media, press, radio and touring it's allowing it's artists grow together as a family.
ABOUT AARON BAGWELL:
Pastor Aaron Bagwell has been in full time ministry since he was 15 years of age. Beginning as a praise and worship leader for his father, Dr. Tim Bagwell, he grew into a multi-faceted leader working and leading every part of the church under his father's covering. Pastor Aaron is a 3rd generation pastor called and raised in ministry by God.
Music has been a passion of Aaron since he was a young teenager. Learning to play piano at age 9, Aaron began playing with the worship team at church. At age 15, Aaron began leading worship for an 800 member church and has continued to work in full time music ministry ever since.
The Sound Of Jesus is the latest release by Aaron Bagwell. This is a worship project with the vision of a modern sound for the church. This project is designed to draw people closer to God whether they are in church or they are unchurched.
Aaron Bagwell Ministries, founded in 2008, has hosted large american team missions trips, medical camps, food outreaches to thousands, clothing drives, construction projects for homes and churches, large scale street-evangelism, pastor's conferences, women's conferences, leader's conferences, business leader conferences and large scale evangelistic campaigns. Pastor Aaron has been to over 20 nations, seen more than 50,000 signed decision card salvations through events that Aaron Bagwell Ministries has arranged and coordinated. Aaron Bagwell Ministries is striving to reach people of all walks of life. Through speaking, music, humanitarian efforts and the love of Jesus, ABM strives to bring people closer to God through the message of Jesus Christ. Connect with Aaron on social media for the latest tours and news
# # #