Andrew Peterson Makes Second Appearance on Highly Popular
Americana Show Music City Roots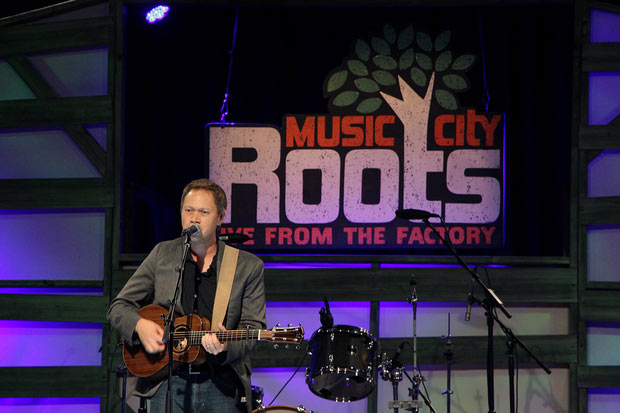 NEWS SOURCE: Bozeman Media
September 9, 2014
Nashville, TN (September 9, 2014) ---- Critically acclaimed singer/songwriter Andrew Peterson recently made his second appearance on Music City Roots, Nashville's highly-popular Americana variety show. Peterson's performance was the evening's finale and he performed several of his hit songs that included; "Many Roads," "Rest Easy," and "You'll Find Your Way," along with new songs, "Everybody's Got A Song" and "After All These Years," the title track to his upcoming new Centricity Music album, After All These Years: A Collection that releases November 2014. Joining Peterson onstage were guitarist Nathan Dugger (Drew Holcomb & the Neighbors) and upright bass player James Gregory.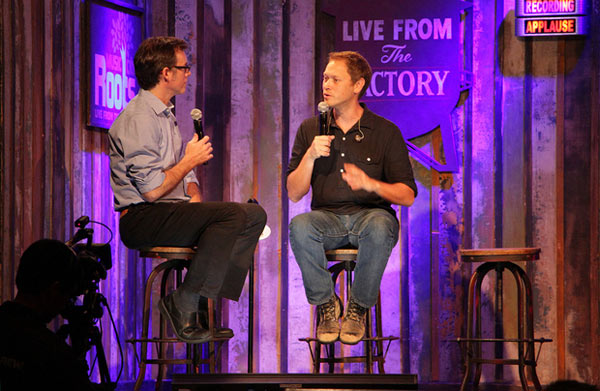 Peterson interviewed live onstage by Music City Roots Senior Producer/Journalist,
Craig Havighurst
Up next for Peterson will be his fifth annual 2014 Hutchmoot event in Nashville, October 9-12.The four day, sold-out conference will be filled with music, conversation, and a series of discussions centered on the telling of great stories through song, literature, film, and a variety of other art forms.The keynote speaker this year will be the writer/poet, Luci Shaw.
For more information about Peterson please visit online, www.andrew-peterson.com, www.facebook.com/andrewpetersonmusic, and www.twitter.com/AndrewPeterson.
# # #
For more info on Andrew Peterson visit the JFH Artists Database.