Bernie Herms Celebrates
Barbra Streisand's #1 Album Debut!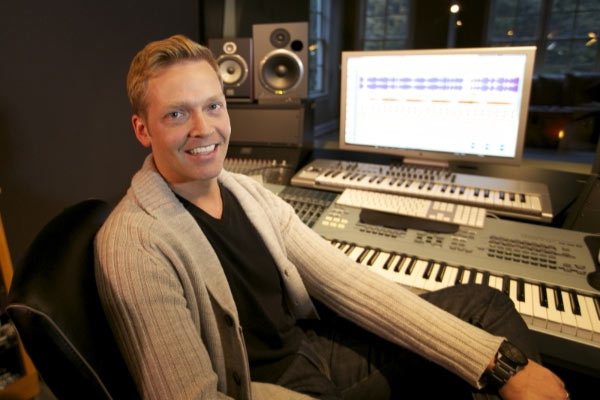 NEWS SOURCE: Maximum Artist Group
September 30, 2014
On the heels of his multi-week #1 song, "Hope in Front of Me," (recorded by Danny Gokey), producer/songwriter, Bernie Herms, celebrates being a part of a history making debut by Barbra Streisand. Herms served as a producer and co-writer on the song, "I Still Can See Your Face," recorded by Barbra Streisand and Andrea Bocelli on her new album, Partners, which debuted at #1, making history by being the first artist to debut at #1 for 6 consecutive decades.
Herms recently celebrated another #1 debut with Danny Gokey's #1 single, "Hope In Front of Me," from the album by the same title, which also debuted at #1 on the Billboard Christian album charts. Herms adds these achievements to several other accomplishments including: Natalie Grant's Hurricane album that also sat at #1 and Ruben Studdard's release, Unconditional Love, which was released in the spring of 2014. Herms will be taking a break from his current production duties for Josh Groban to attend the Dove Awards on Tuesday, October 7th, where he is nominated for the prestigious Producer of the Year award.
"I Still Can See Your Face" Video:
http://www.youtube.com/watch?v=S2Bm6-vCxuE
- ### -
For more info on Natalie Grant visit the JFH Artists Database.