HILLSONG'S YOUNG & FREE SET TO RELEASE EP THIS IS LIVING ON JANUARY 13
TITLE-TRACK SINGLE FEATURING LECRAE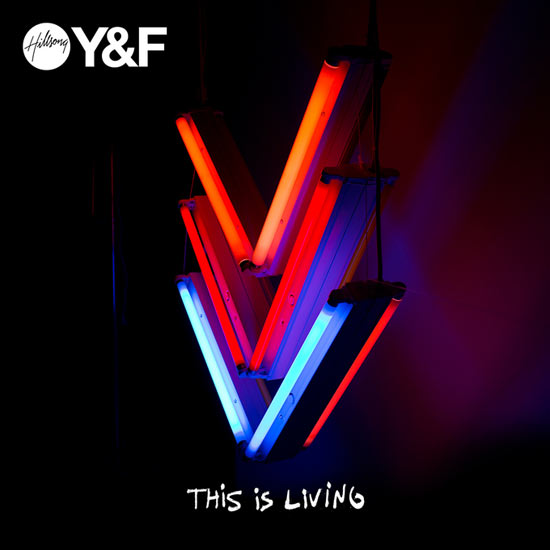 NEWS SOURCE: Merge PR
January 7, 2015
NASHVILLE, TENN. - January 07, 2015 - Bringing the sound of Hillsong Church's Youth Ministry, Young & Free is kicking off 2015 with the release of their new EP This Is Living. Releasing January 13, the EP features five tracks, including three new songs, and is full of the energy that is becoming synonymous with Young & Free worship. The EP highlights are the opener and title track - a collaboration with Grammy-winning rap artist Lecrae - as well as a newly recorded version of "Sinking Deep" (from We Are Young & Free). An acoustic version of "This Is Living" is also featured. "For us it was a dream come true to collaborate with Lecrae who we not only love and respect as an artist, but as someone who is a strong voice for freedom to this generation. If anyone's message echoes the message of 'This Is Living' it's Lecrae," shares the Young & Free team.
In 2013, Young & Free released their first full-length album, We Are Young & Free, which debuted at No. 1 on the Billboard Christian charts as well as on the Praise and Worship chart. In addition it debuted in the Top 25 on the Billboard Top 200 chart and No. 6 on the Overall Digital Albums chart.
The debut album also received four GMA Dove Award nominations including New Artist of the Year as well as nods for their debut album and single "Alive," which spent seven weeks at No. 1 at Hot AC radio. The single's lyric video has a strong online presence with more than 5.6 million views. In addition to "Alive," Young & Free's second single "Wake" also went No. 1 at radio for three weeks. Their debut album has sold over 125k units in th U.S. alone, making them one of the top-selling new worship artists. During the holiday season, they released their first Christmas single "Noel" and it was added to stations across the country.
This Is Living Track Listing:
1. This Is Living (feat. Lecrae)
2. Energy
3. Pursue
4. This Is Living (Acoustic)
5. Sinking Deep
About YOUNG & FREE: Hillsong Young & Free is the creative worship expression of Hillsong Church's current youth ministry. Y&F is a church youth ministry by name, but by identity, a youth community that has found hope, salvation, joy, forgiveness and a future in Jesus Christ.
More than a worship band or a label, Y&F is a message and mission to a generation that is called to stand strong in their youth and in their freedom, refusing to allow others to dismiss them for their age, and refusing to allow the chains of their history to leave them shackled. This is a generation awakened to their purpose in Jesus and empowered to step out into their calling.
For over thirty years, God has called and graced the Hillsong Church team to create praise and worship music that would be a blessing to the global church. Today, the groundswell that is Y&F continues that story, with songs that express the deep, unending life and joy that is found in Jesus. The Y&F team's prayer is that these songs might provide an entry point whereby hearts awaken to the light of Christ, captives are set free, and the name of Jesus is made known.
- ### -