KB UNVEILS SOPHOMORE ALBUM TITLED
TOMORROW WE LIVE, SET TO RELEASE ON APRIL 21, 2015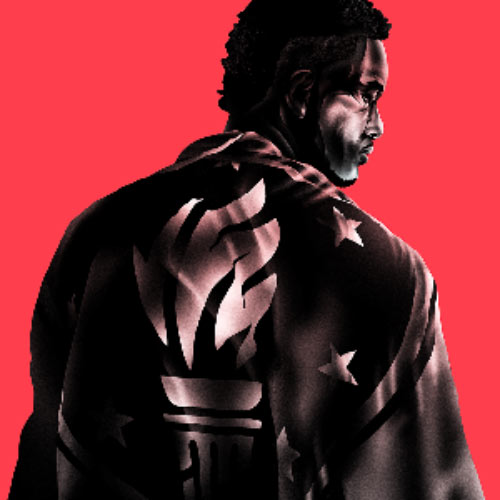 NEWS SOURCE: Sundari PR
February 4, 2015
Los Angeles, Calif. (Feb. 04, 2015)- Billboard chart topping hip-hop artist KB, recently announced he will drop his highly anticipated sophomore album, Tomorrow We Live on April 21, 2015 with his longtime label Reach Records.
In life, everyone deals with struggle and hardship, but KB's hope is that Tomorrow We Live is a soundtrack of inspiration. The theme stems from the idea that one day the battle will end and Tomorrow We Live.
"On a grand scale, that's along the belief that God is going to wrap up history with a grand finale that will make sense of all the suffering throughout human history," explains KB. "It will show that good overcomes evil where we'll be in perfection throughout eternity, but also the title works thematically in a practical sense. Nothing is devastating. Hope is bigger."
The new father of one traveled as far as South Africa to get perspective for this project. Collaborating with his production team 'Cobra' and the talented songwriter Natalie Lauren, KB escaped to Capetown and began working on the highly anticipated release with the goal to step outside of their comfort zone. The end result was a new phenomenon KB refers to as "World Trap"; a combination of various world global sounds mixed with a South Florida trap element.
KB has a history of success with his previous EP 100 landing the No. 1 spot on Billboard's Christian Album Chart, No. 4 on Billboard's Rap Chart and respectfully at No. 22 on Billboard's coveted Top 200 Album Chart. Additionally, he took home his first Dove Award last year for "Rap/Hip-Hop Song of the Year" for the EP, and has been a Recording Academy featured artist on Grammy.com. He has received critical acclaim from his peers and media such as Billboard Magazine and The Blaze and has toured nationally with Tenth Avenue North and is currently touring with Trip Lee for the "Rise Tour."
For more information on KB and Tomorrow We Live and a full list of tour dates, go to www.whoiskb.com.
Twitter: @KB_HGA Facebook: www.facebook.com/KB116 #tomorrowwelive
"RISE TOUR" Tour Date:
Feb. 5 Lynchburg, VA
Feb.6 Charlotte, NC
Feb. 7 Cincinnati, OH
Feb. 27 Huntsville, AL
Feb. 28 Huntsville, AL
March 6 Dallas, TX
March 7 Houston, TX
March 10 Grand Rapids, MI
About KB
Born Kevin Burgess, KB was raised in Florida and Illinois where he had a troubled youth that began when his parents divorced when he was 8- years-old. His dark lifestyle continued through his teens, but a divine intervention led KB on the path of redemption with an early enrollment in college at 16, due to his high-level academic skills. It was during this time that KB was introduced to Christian rap, which led to his acceptance of Christ. Upon graduation from the college program, KB enrolled at Trinity College to study theology and joined a popular rap group, His Glory Alone (HGA). One of the followers of HGA was a fellow rapper and future labelmate Lecrae, and that meeting led KB joining an Acquire The Fire tour and signing with Reach Records in 2011.
KB's first national release was the EP Who Is KB? That garnered over 30,000 downloads, followed by his first album release in 2012, Weight & Glory. KB resides in Tampa, FL with his wife Michelle and their son, and serves at Living Faith Bible Fellowship Church.
About Reach Records:
Reach Records, an independent record label, was founded in 2003 by Ben Washer and Grammy award winning hip-hop artist Lecrae Moore. Since its beginnings, the Atlanta-based label has sold over 1.8 million albums, and is home to six artists; Lecrae Moore, Andy Mineo, Tedashii, Trip Lee and KB. Reach Records can be found in both the Christian and mainstream markets. The overwhelming passion of the label is to change the way people see the world and Reach Records continues to push forward to make this passion reality.
- ### -
For more info on KB visit the JFH Artists Database.