Fellowship Creative's Live EP, Alive In Us,
Peaks at No. 1 on iTunes Christian & Gospel Chart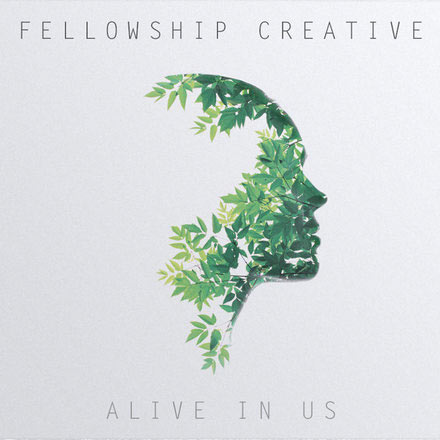 NEWS SOURCE: The M Collective
April 2, 2015
Nashville, Tenn. (April 1, 2015) — Fellowship Creative exists to point people to Jesus, and the heart behind that mission has been captured on their newly released live EP, Alive In Us, which released March 31. Listeners are already responding to the project with enthusiasm as the EP rapidly climbed the iTunes Christian & Gospel Chart, peaking at No. 1.
Alive In Us is a collaborative effort of artists who have emerged from Fellowship Church, a church driven by creativity that utilizes the arts to engage people with the Gospel.
"We're striving for every ounce of songwriting and artistic expression to point people to who Jesus is and who we are to him," said lead worshiper Derric Bonnot. "The whole EP is a journey of the neverending truths of God's love and promises."
Check out the live video for "With Us" below:
Click here to see additional videos from Fellowship Creative.
Alive In Us was recorded earlier this year at C3 2015, a creative church conference where pastors and leaders from around the world came together to worship, connect and learn from one another. Fellowship Creative artists are in the process of writing and recording new songs for a full-length album, set to release September 4.
Alive In Us follows the collective's 2014 label debut album, Running To Follow, which came after several independent releases.
Alive In Us is available now on iTunes, Amazon and all digital and streaming sites.
Alive In Us
1. Grace On Top Of Grace (featuring Derric Bonnot)
2. With Us (featuring Derric Bonnot)
3. Name Of Jesus (featuring Amos Rivera)
4. Jesus Is Alive (featuring Hope Adams)
5. With Us (ACOUSTIC)
6. Jesus Is Alive (ACOUSTIC)
About Fellowship Creative
Fellowship Creative is a collective of various artists (led by Derric Bonnot) with a heart and mission to point people to God through creativity and innovation – an endeavor that stems from its base, Fellowship Church. Launched in 1990 by Pastor Ed Young, the church has become an innovative leader in using multimedia and the arts to engage people with the Gospel, and their communication efforts are shaped by a core team of individuals who also guide Fellowship Creative. The overall mission is to use creativity to help people understand the bible's relevance to their lives as the church seeks to minister to people in various walks of faith. Based in Grapevine, TX with eight additional campuses, more than 20,000 people attend Fellowship Church weekly. Fellowship Creative's label debut Running To Follow (Fair Trade Services) released in 2014, following multiple independent releases. Their live EP Alive In Us is available now.
Get Connected with Fellowship Creative
Website // http://fellowshipcreative.com
Facebook // https://www.facebook.com/FellowshipCreative
Twitter // https://twitter.com/fellowshipcrtv
Instagram // https://instagram.com/fellowshipcreative

- ### -