Save The City Records
Signs Rock Band
"The Exchange"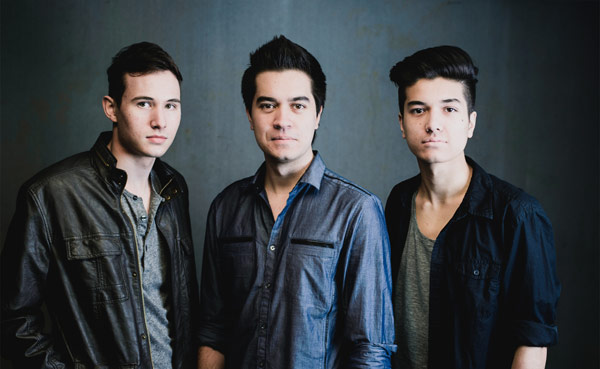 NEWS SOURCE: Save The City Records
May 5, 2015
Seattle (May 5th, 2015) - Save The City Records is proud to announce the signing of the rock band The Exchange. This young rock band consisting of brothers Britt (vocals) and Jack Espinosa (drums) and Tyler Mays (bass) have been touring together for over four years. With three singles having been spun on Air-1, K-Life, and Effect radio in the past two years, The Exchange has captured the hearts of their audience with their genuine passion, authentic attitude, captivating performances, and quality lyrics.
Tried and true from over 100+ tour dates in 2014, The Exchange is back and ready to deliver something fresh and exciting to the music industry. With Britt Espinosa at the helm of the lead vocals, the band has already released the song "Spin", the first track off their full-length release coming in October 2015. "Spin" is currently available on Spotify. Look for the music video of their new radio single "Heartbeat" at the end of May 2015.
facebook.com/theexchangerock
instagram.com/theexchangeband
twitter.com/theexchangerock
www.theexchangerock.com
About Save the City Records
Derek Hoiem had a vision to assist musicians in local churches, and having been a software designer for Microsoft, he knew that the digital wave would bring massive change to the music industry. He started in 2003 developing and recording local talent around the Seattle area. After recording and working with indie artists for about 5 years, in 2008, Hoiem launched Save the City Records as a national brand. After garnering critical acclaim on iTunes and media outlets, Save the City Records landed a distribution deal with Provident Distribution. Over the last several years, the company has picked up more artists who have been featured on iTunes, played on national radio, ranked on the Billboard charts, and featured at national music festivals.
www.savethecityrecords.com
www.twitter.com/savecityrecords
www.facebook.com/savethecityrecords
www.instagram.com/savethecityrecords
- ### -