HIP-HOP ARTIST STEVEN MALCOLM RELEASES "HOT BOY" TODAY
FIRST SINGLE FROM NEW ALBUM RELEASING EARLY 2017
Grand Rapids Native on Winter Jam Tour November 2016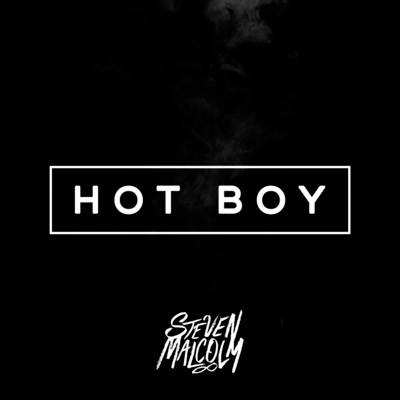 NEWS SOURCE: Bozeman Media
October 14, 2016
Nashville, Tennessee (Oct. 14, 2016) – 4 AGAINST 5 recording artist Steven Malcolm's first single, "Hot Boy," releases today at iTunes and all digital retail outlets. "Hot Boy" is the first song from Malcolm's upcoming, early 2017 full-length album release, with all 13 songs on the project being written or co-written by Steven. The album was produced by a powerful collection of GRAMMY® and Dove Award-winning producers including; Derek Minor; Beam (Tyshane Thompson) of Track or Die; Dirty Rice, Joseph Prielozny, and Juice Bangers of COBRA (Lecrae, Andy Mineo, KB, Blanca, Hollyn); and Scootie (Ariana Grande, Tommy Brown, Chris Brown, Ty Dolla $).

"I'm honored to be a part of such a legacy. What Word has done in the Christian music scene is nothing short of amazing, and I'm grateful to not only be part of it, but to be the first Hip-Hop artist. 4 AGAINST 5 is definitely here to make its mark in the Christian Hip-Hop world," said Malcom. "I hope the fiery passion I have inside of my heart to glorify Jesus is evident not only in my music, but in my life, and that my song 'Hot Boy' inspires others to let the passion inside of them burst out and tell the world what Jesus is doing in their lives."

Fans will soon get a chance to hear Malcolm's new music live on Winter Jam 2016 in November, where he will share the stage with acts; Matthew West, Crowder, Britt Nicole, RED, Mandisa, NewSong, KB and Tedashii, OBB, Sarah Reeves, and Tony Nolan. See tour dates here.

"Steven is one of the most talented and passionate individuals I have ever known. Releasing his debut project with 4 AGAINST 5, where we exist to spread a passion for Jesus through the universal language of quality hip-hop, is why I do what I do. I can't wait to start sharing it with the world," adds Joseph Prielozny, Senior Director, A&R, Word Entertainment, who is the album's co-producer and Malcolm's A&R rep. He's also an 8-time Dove Award winner, including Andy Mineo's "Uncomfortable," in Rap/Hip Hop Recorded Song of the Year at the 2016 Dove Awards.

Steven Malcolm, already a well-established artist, released Monsters Ink in 2014 to rave reviews from fans. In 2015, he was nominated for Best New Artist on Rapzilla.com and has been featured on "Sideways Remix" with Dove Award-winning rapper, KB, and critically-acclaimed artist, Hollyn. Malcolm has toured with acts such as Lecrae (on Lecrae's "Gravity Tour"), Andy Mineo, Da T.R.U.T.H., This'I, Swoope, Json, Canton Jones, and many more. He has been featured at such major festivals as Big Ticket Festival, Lifest, Unity Fest as well as the Urban Youth Workers Conference. When at home in Grand Rapids, MI, Steven is a worship leader at the hip hop church, Edge Urban Fellowship. He gave his life to Christ in 2010, and wants his music ministry to inspire the nations with God's truth.

For additional information visit www.stevenmalcolm.com.