Nichole Nordeman Releases
"Every Mile Mattered"
The Title Track & Lyric Video From Her Fifth
Full-Length Studio Record
Out July 28th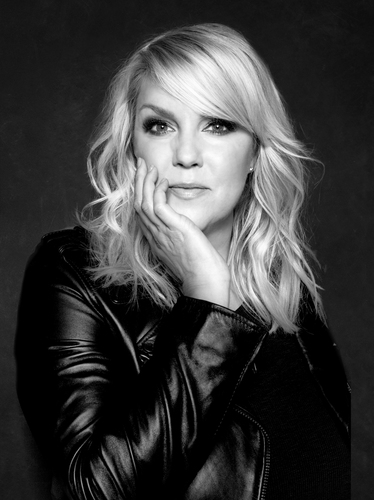 NEWS SOURCE: Missing Piece
June 30, 2017
On
July 28th
, singer/songwriter
Nichole Nordeman
will release her fifth full-length studio record,
Every Mile Mattered
, the follow up to her 2015 EP,
The Unmaking
, which featured the viral hit
"Slow Down."
Every Mile Mattered is a collection of songs taking a reflective look at her life's path to becoming the woman she is today. From the leading single "Every Mile Mattered," to a vulnerable introspective track titled "Dear Me," this album is all about the journey, the ups and downs of life, and not looking back with regret, but with gratitude.
Released today is the title track, "Every Mile Mattered"

Check out the lyric video here:

Nichole says of the song/video, "I think one of the greatest gifts we offer ourselves, is reflection. Most of us live pretty compartmentalized lives. We close chapters. We dry tears. We square our shoulders and move on. We look toward what is up ahead and not behind us. For me, this has been a season of looking in the rear view mirror and embracing the miles behind me, however hard that journey may have been in places. I am a better person for each of those miles. My faith feels more sturdy, my eyes more open and these new songs came from those reflections. Acknowledging how even the roads I'd rather erase, are still shaping me and my story."
Following the release of the album, Nichole's upcoming book Slow Down will be released on August 22nd via Thomas Nelson. The beautiful book is filled with thought-provoking writings from Nichole, as well as guest writings from friends including Shauna Niequist and Jen Hatmaker, practical tips, and journalist space for reflection that will inspire women to celebrate the everyday moments of motherhood.
One of music's most respected singer/songwriters, Nichole Nordeman has sold more that 1 million albums, amassed four No. 1 songs and seven Top 5 radio singles including hits such as "Holy," "Legacy" and "Brave." She has twice been named GMA's Female Vocalist of the Year and is also a noted lyricist who has won 9 Dove Awards.
Track Listing
1. Every Mile Mattered
2. You're Here
3. Dear Me
4. No Longer
5. Lean
6. Hush, Hush
7. Listen To Your Life
8. Beautiful Day
9. Sound of Surviving
10. Anywhere We Are
11. Slow Down (feat. Pepper Ingram)

Pre-order the album via Capitol CMG and receive the first single
"Every Mile Mattered" as an instant grat track.
Follow Nichole Nordeman:
###
For more info on Nichole Nordeman, visit the JFH Artists Database.