Latina Singer Anna Ly Unveils Brand New Single, "This Isn't Where It Ends" in Partnership with Full Circle Music Helmed by GRAMMY® Award Winning Songwriter/Producer Seth Mosley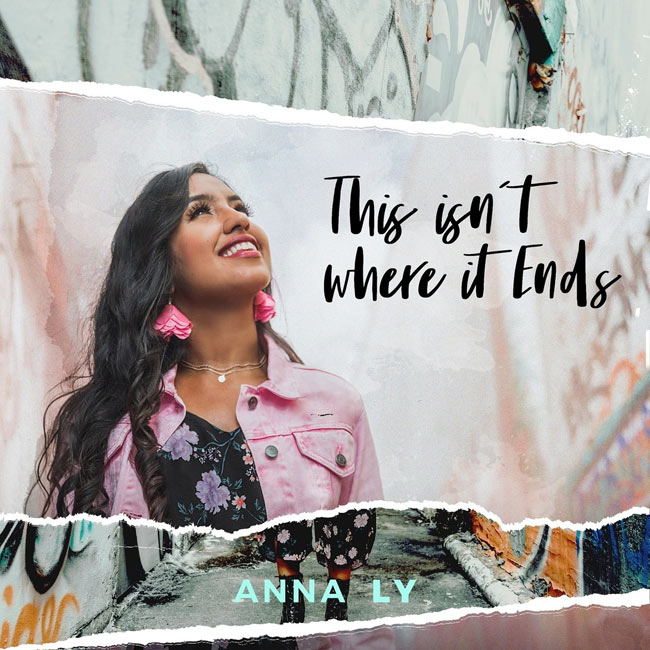 NEWS SOURCE: The Media Collective
October 19, 2018
Nashville, Tenn. (Oct. 19, 2018) – Latina artist Anna Ly unveiled a brand new single today, "This Isn't Where it Ends" in partnership with Full Circle Music (FCM). Written by Madeline McDonald, Tyson & Meesah Kuteyi and Mia Fieldes, the song, available in both Spanish and English, came to Anna Ly during a time of struggle for the singer.

"My parent's marriage was going through some trouble, and the news came at a time when I thought everything was going good," shared Anna Ly. "Receiving news like this is a strong blow that could knock anyone down. Sometimes it's necessary to remember God's power and to believe like children again."
Born in Ecuador, Anna Ly recorded her first Spanish album, Guardián De Mis Sueños, in 2015 putting the her on the charts at a young age. The singer continues to share a message of God's love through music in her latest, "This Is Where It Ends," produced by GRAMMY® Award winning songwriter/producer, FCM's Seth Mosley, and marks the singer's official debut in English.
"Part of the vision here at Full Circle Music is to partner with artists from all over the world, who can spread the gospel of love in their native languages. I'm so proud of Anna Ly for this release of 'This Isn't Where It Ends,' in both Spanish and English. I'm also especially pumped about this release because this song came out of one of our Full Circle Music Academy Bootcamps!" said Mosley. "It's a joy to see new writers getting their first cuts and impacting the world through the platforms of amazing artists like Anna Ly. She is a true talent and I love her ministry-minded heart."
Click here to listen to "This Isn't Where It Ends" in English and Spanish.
About Full Circle Music:
The GRAMMY® winning & Billboard Producer of the Year Seth Mosley stands as the mastermind behind some of the biggest hits in the CCM industry, helming No. 1 singles from for KING & COUNTRY ("Fix My Eyes"), Francesca Battistelli ("He Knows My Name"), Jeremy Camp ("He Knows") and more in one year alone. Altogether, Mosley's full-service production company, Full Circle Music, has contributed to over 20 No. 1 chart-topping songs and worked with artists, both signed and independent, including Skillet, Mat Kearney, TobyMac, Jon Foreman (Switchfoot), Newsboys and country acts like High Valley, Ricky Skaggs and more. The team writes and produces an average of 150 songs each year in their Franklin, Tenn.-based studio. Mosley and group unveiled the training resource Full Circle Music Academy, FCM Records and FCM Songs with Dove Award winning Matt Hammitt as their first songwriter, followed by the signing of Riley Friesen and Tommy Iceland. Focusing on crafting music for the future, Mosley is the curator of the Made It In Music Podcast which sits down with industry icons.
###