U.K.'s Luke + Anna Hellebronth Release New Single, "Abide," Ahead Of Debut Album, Motions Of Mercy, Due This March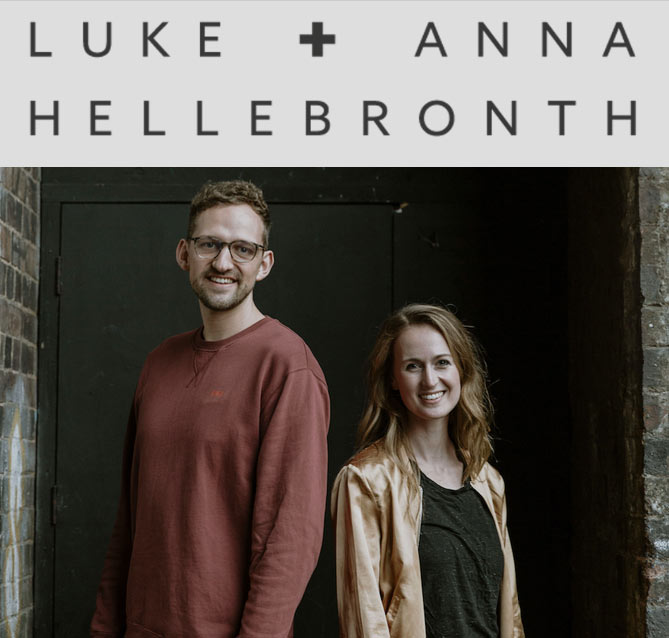 NEWS SOURCE: Integrity Music
February 1, 2019
Birmingham, U.K.-based husband and wife worship leaders Luke + Anna Hellebronth have released their fourth single, "Abide," available through all digital platforms February 1, leading up to the release of their debut album, Motions Of Mercy, in March.
The couple, who lead worship at St. Luke's Gas Street under the Reverend Tim Hughes, himself a renowned songwriter and worship leader, are sought-after teachers of the practices and theology of worship. Luke + Anna are also an integral part of the international Worship Central worship resource/training platform, and they appear on Worship Central albums, including the critically-acclaimed Stir A Passion.
The Hellebronths draw from their travels and ministry experiences as they witness the Spirit of God at work in different cultures to craft songs that connect humanity to the eternal. Their songs, including previous singles "Revive Us (Heavy Rain)," "See Me Through" and "Up And Alive", and Worship Central track "All For Love (Gethsemane)," inspire a confidence in Jesus and awaken listeners to the reality of His Kingdom. Luke Hellebronth, known for penning "Spirit Break Out," a tune popularized by artist William McDowell, also appears on his own solo album, Stand Up.
In addition to new single "Abide," Luke + Anna will release the single "Written In The Skies" March 1 prior to the release of Motions Of Mercy on March 22.
Integrity Music is part of the David C Cook family, a nonprofit global resource provider serving the Church with life-transforming materials. With offices in Nashville, Tennessee (U.S.) and Eastbourne, East Sussex (U.K.), Integrity is committed to taking songs of substance to the local church and its leaders around the world. Integrity publishes many of the top songs in the Church, including "Great Are You Lord," "Revelation Song," "Open The Eyes Of My Heart," "In Christ Alone," "10,000 Reasons," "Here I Am To Worship," "The Lion And The Lamb," "Great I Am," and "We Believe," among others. Additional information is available at www.integritymusic.com.
###