Kevin Ward Release New Single "He Loves"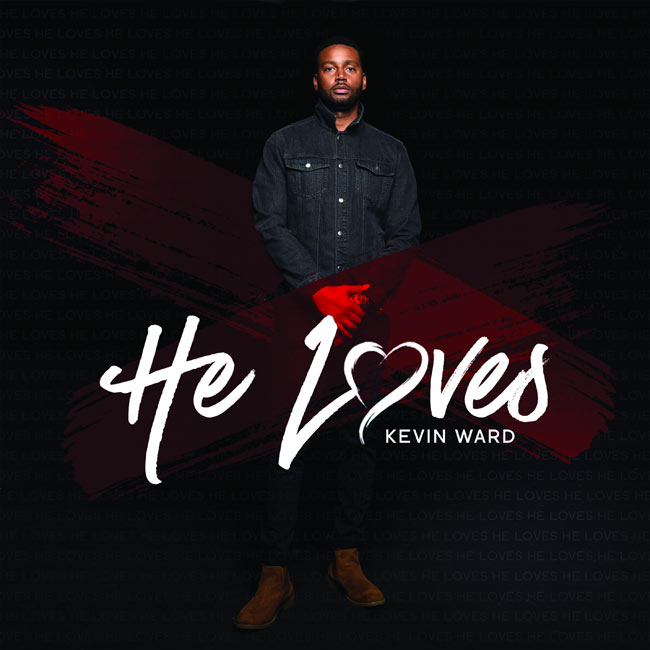 NEWS SOURCE: DREAM Records
February 15, 2019
Los Angeles, CA (February, 2019) -- Kevin Ward grew up in a military family and was quickly influenced by music. He listened to his mother singing at home and in church and was quickly influenced by those sounds and began singing at a young age. Now, Kevin has given his life to Christ and through some prior mishaps and struggles in his life, came up with the song, "He Loves". This song delivers an emotional and testimonial message that God loves us no matter what state we are in.
Check out "He Loves":
For more information about Kevin Ward go to their Facebook | Instagram | Twitter
ABOUT KEVIN WARD:
Kevin Ward grew up in an army family and was quickly influenced by music. His mother was a soulful church singer. He was also influenced by the sounds of R&B, and he was blessed with a natural ear for music. Ironically, Kevin never sang in church out of fear that he was not good enough. After several mishaps, struggles with depression, and even attempts at suicide, Kevin gave his life to Christ on a Sunday morning as a result of a simple hug given to him by a church usher. While participating in a freestyle Bible verse game at church, he eventually caught the eye of New Hope International Ministries' musical arts director and recording artist, Jacob Poole. Before he knew it, he was one of the worship leaders for the church's praise and worship team. Characterized by a very energetic style of praise, Kevin quickly gained an appreciation and passion for praise and worship. Kevin is the 2015 winner of the American Family Insurance Your Dream Is Out There Gospel Sensations Contest. He is a graduate of Fort Valley State University as well as Capella University, where he received his Master's Degree in Human Services. With all of this, he is also a Worship Leader at Southside Baptist Church in Warner Robins Georgia. In 2017, Shawn Christopher and The Christopher Entertainment Agency signed Kevin to a management contract and within a year, signed to SIX19 Music which is distributed by Dream Label Group/Capitol Christian Distribution. Kevin strives to maintain a sense of humility and hunger for Christ through genuine and heart filled worship with one goal in mind, to simply lift up God's name and spread his love to all ages, races, genders, and cultures.
ABOUT SIX19MUSIC:
Houston-based record label, Six19 Music, a subsidiary of parent company CEA (Christopher Entertainment Agency) was founded by 20 year radio veteran turned music executive Shawn Christopher in 2017. Six19 Music is home to 4-Time Stellar Award nominated group The Brown Boyz, emerging Christian artist Kevin Ward, Gospel music psalmist Gaye Arbuckle, International Christian artist K-Anthony and The UpBeat Imagination Workshop. Six19 Music is distributed through DREAM label group.
ABOUT DREAM LABEL GROUP:
DREAM provides artists with a genuine approach to how real artist development should be done. By allowing for a partnership as a business model, DREAM artists empower themselves to develop and carry out a real vision for their lives as they affect other people's lives with their music and message. Incorporating social media, press, radio and touring, DREAM is helping its artists grow together as a family. DREAM was founded in 2008 and has grown to 17 different divisions comprised of multiple labels, merchandise, apparel, mobile, publishing and film.
###