Servant Debuts "Happy," Featuring V.Rose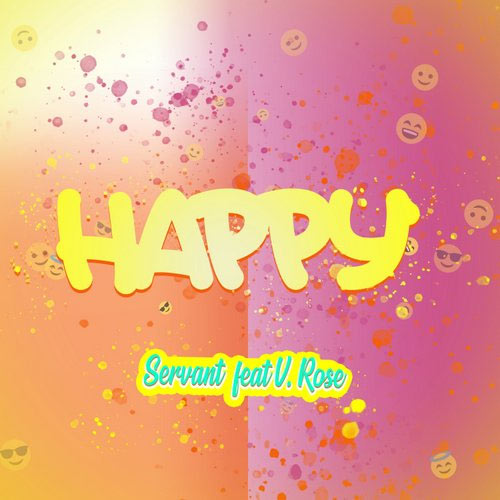 NEWS SOURCE: SOHH PR
April 8, 2019
Gospel singer/rapper/writer Andre "Servant" O'Neal is an independent artist that resides in Phoenix, AZ who has sold thousands of records. He has toured with the likes of Andy Mineo, Sho Baraka, Bizzle, No Malice, Datin, V.Rose, Hillary Jane, Black Knight (Brandon P) and many more over the past 10 years.
His new single Happy featuring V.Rose tells the story of him struggling with trying to find happiness outside his calling God gave him since a child. In 2016 he decided to no longer pursue any type of music. However, walking away from his purpose led to depression and anxiety from not doing what God called him to do. In early 2019 he realized being obedient to God, getting back to his original calling, and accepting God's will for his life is the only thing that can bring true happiness. This song is the reflection of finding faith in God is the only way you can be truly happy.
Video: Servant "Happy (feat. V.Rose)"
https://www.youtube.com/watch?v=iusCIKdRAhE
Happy is available now at all digital outlets.
Amazon: https://www.amazon.com/Happy-feat-V-Rose-Servant/dp/B07QD2MWZJ/
Apple Music: https://apple.co/2uPd4OG
Google Play: https://play.google.com/store/music/album/Servant_Happy_feat_V_Rose?id=B6ufuuj3qyyay2bcfaujzzw5pvy
iTunes: https://apple.co/2G8SZcB
Spotify: https://open.spotify.com/track/44fZDHZ0XLsE2KcrlTzNvU
YouTube: https://www.youtube.com/watch?v=iusCIKdRAhE
Connect with Servant
https://facebook.com/servantlive
https://instagram.com/andreservantoneal
https://open.spotify.com/artist/4mTGF5wEirg01mCk3sSxLP
Connect with V.Rose
https://facebook.com/vrosemusic
https://instagram.com/vrosemusic
https://open.spotify.com/artist/2OHB0NOUxQ4MgM1BwEJSom
https://twitter.com/Vrosemusic
###