THRIVE WORSHIP TAKES NO. 1 SPOT ON CHRISTIAN & GOSPEL ALBUM CHART WITH ALBUM DEBUT, A THOUSAND MORE
California-Based Worship Team Releases Project To High Acclaim, Touted As "Powerful And Inspiring"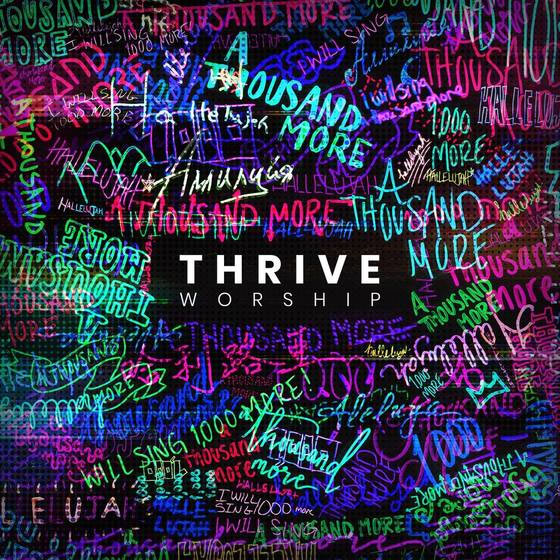 NEWS SOURCE: Merge PR
May 13, 2019
13 May 2019 - Nashville, Tenn - The debut album from Thrive Worship, A Thousand More, released with Integrity Music tops the Christian & Gospel Album Chart this week. With more than 20,000 in sales its first week out, A Thousand More also makes Billboard's Top 25 overall album charts. Released on May 3, A Thousand More is the highest new artist debut album release in the last five years within the Christian & Gospel market.
With such a successful start with Thrive Worship's first project, what are the music fans saying?
"The passion this team has for Jesus is evident through the deeply personal ballads to the pop-centric hits. If you want to celebrate God's love through praise and yet still find awe and wonder in his glory through personal and intimate worship, A Thousand More delivers."
"This album is gold!"
"These songs will meet you in the place you are and take you to the place you need to be. This album is an incredibly powerful deposit onto the global worship scene. Keep up the great work!"
"One of the best worship albums I've heard!"

"If you need a faith boost, a little more hope, or just a smile, this is the album."
Who is Thrive Worship? Starting out as the worship team for Bayside Church based in Sacramento, California, they have quickly grown into a sprawling eight-campus worship family whose songs and weekly Sunday night worship services are transforming their northern California community. As a growing and evolving group of diverse singers and musicians, Thrive Worship is writing songs for the church that sing of a hope for the future and love for the Savior. A Thousand More is packed with eleven original worship songs born from the vibrant ministry happening at Bayside.
"Every song on this album is telling a piece of a story from our church," shares Corbin Phillips, one of the group's founding leaders, along with Peter Burton and Charmaine Wells. "When you have a lot of people from different backgrounds, you get a lot of different influences in the music from Gospel to pop to congregational. It gives us a lot of space within the boundary lines to create outside of the typical church worship band."
"We want to spread a message of hope," Burton explains. "We want people to feel like they can come and be comfortable, no matter what state of life they're in. Our hope is that these songs would be able to reach someone who's really far from Christ or someone who's been walking with Him for a long time."
###