Influence Music Drops New Single "Honest" Leading Up To Rebels Album Release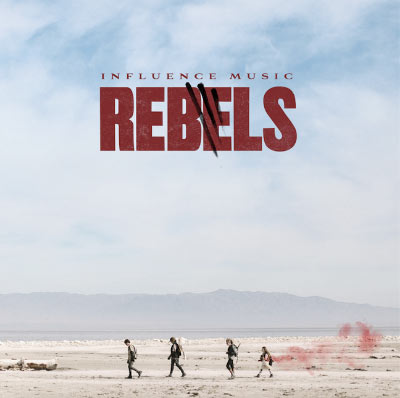 NEWS SOURCE: Sundari PR
May 24, 2019
Influence Music is pleased to announce the release of "Honest", the 2nd single off their upcoming full-length Rebels, slated to release on July 19, 2019.

Written by Melody Noel, Gabriel Wilson, Lauren Evans, and Rick Seibold and produced by Jordan Sarmiento & Michael Barkulis, the track is sung by Melody Noel, who has written pop songs for megastars including Jennifer Lopez and Lin Manuel Miranda, "Honest" addresses themes of struggling with faith and doubt with the vulnerable candor that fans have come to expect from Noel's previous tunes like "Mistakes" and "Proud" found on the group's previous record Touching Heaven.

" 'Honest' is one of the most vulnerable songs I've ever written," shares Noel. "Last summer I was wrestling with doubt more than I ever had in my life, but found freedom in being real with God. The more I would bring what I was feeling to the light, the more God was able to minister to me. I love that we serve a God who embraces our humanity and loves us through the process. "

"Honest" is one of ten tracks off the forthcoming album, the follow up to the worship collective's debut album Touching Heaven. As a studio LP with a narrative cinematic companion film, Rebels breaks new ground for Influence Music, both sonically and visually while staying true to the core elements that made Touching Heaven a breakout success: radio-friendly ballads from Melody Noel, Sunday morning anthems from Matt Gilman, the raw, soulful vocals of Michael Ketterer and the pop sensibilities of Medina.

"Honest" is the second single off the Rebels album, with more singles from the collective group to follow, leading up to the full album release on July 19, 2019. Rebels can be pre-ordered here: rebels.lnk.to/album.

For more information on Influence Music and Rebels, please visit www.influencemusicofficial.com.
Rebels Track Listing:
Rebels: Influence Music & Michael Ketterer
Redeemed: Influence Music & Matt Gilman
Honest: Influence Music & Melody Noel
Responsum A Patre (Instrumental)
Over and Over : Influence Music & Matt Gilman
Abandoned : Influence Music & Whitney Medina
Soil & Sky: Influence Music & Propoganda
City On A Hill : Influence Music & Melody Noel
Right Here (Hallelujah) : Influence Music & Whitney Medina
Rebels Finale : Influence Music & Voices of Hope
###