INTERNATIONALLY KNOWN RECORDING ARTIST, TV HOST, PRODUCER SHAE WILBUR RELEASES UNMOVABLE EP TODAY FROM VENTURE3MEDIA
Season 8 American Idol Contestants Shae, Danny Gokey Reunite, Sing Title Track Duet

Shae Featured On Paul Wilbur's Roar From Zion

Shae Welcomes Her Firstborn Child May 5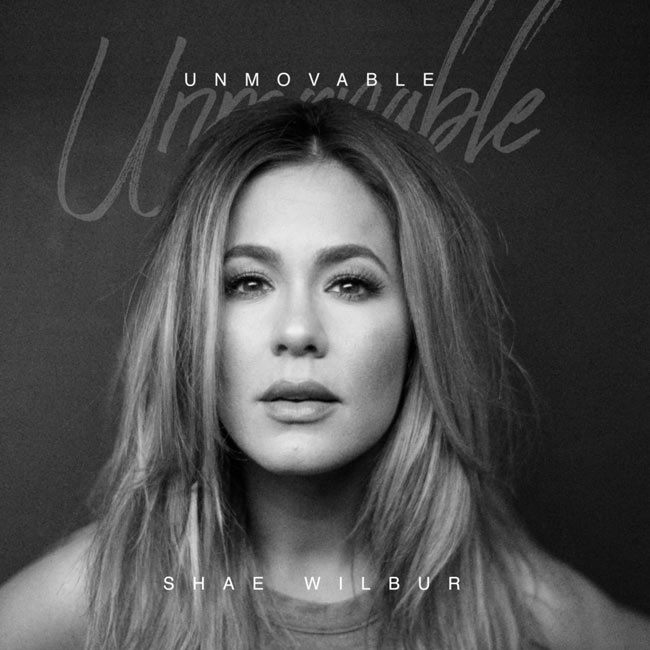 NEWS SOURCE: Hoganson Media
June 7, 2019
Internationally known recording artist and songwriter, Los Angeles-based TV Host, casting producer for American Idol, style expert for Emmy Award-winning talk show The Real, as well as Celebrity Page TV, The Wendy Williams Show, E! News and more, Shae Wilbur releases her five-song Unmovable EP through her newly formed partnership with Venture3Media (V3M) today (June 7).
Touring Latin America, the Middle East and more locations around the world, Shae first shared her talents as a contestant on Season 8 of American Idol. She quickly shot to fame in both the US and UK after her audition aired and made front page news at numerous media outlets.
Harking back to that season, Shae invited fellow contestant Danny Gokey to join her on her EP's first single and title track, "Unmovable."
"It was so much fun getting to sing this new song with Danny. From the songwriting to the doors that have been opened to the new relationships that God is bringing into our lives, my husband Joel and I feel that we should be doing this right now for such a time as this," shares Shae, who just became a new mother with the birth of her firstborn son, Shiloh Joel, May 5.
''Loved getting the opportunity to sing 'Unmovable' with Shae," reciprocates Gokey. "This beautiful song carries a 'now' message that so many people need to hear. No matter how hard life and circumstances have shaken you, you can run to a God who fully loves you and is unmovable.''
In addition to her new music and role as "mom," Shae is featured singing "Endless" on preeminent messianic worship leader Paul Wilbur's Roar from Zion and is the lead writer for a music library company placing songs on TV. She has had HUNDREDS of song placements featuring her singing on shows such as Vanderpump Rules, Real Housewives of Beverly Hills, Ladies of London, Married at First Sight and numerous other programs on TLC, Lifetime, Bravo, E!, A&E, MTV and VH1.
Shae has also become one of the most sought-after TV hosts in her field, known for her bubbly personality and instant connection with audiences. After working for four years as an entertainment news reporter for a FOX affiliate in Jacksonville, FL, she can now be seen all over TV. As a Lifestyle Expert, she hosts a weekly segment on The Real and makes regular appearances on EXTRA, E! News, The Wendy Williams Show, Celebrity Page and many more.
Shae has further become an influencer in the beauty world, partnering with brands such as Cadillac (auto), Everpro (hair), Nume (hair), Girlactik (makeup), Liverpool Jeans (clothing), Cuore & Pelle (handbags/accessories) and MANY more. She's also appeared in and hosted numerous infomercials for some of the top, most successful brands such as Maxius Beauty and My21 (which is a skincare company based in Asia).
As a producer for one of the top media companies in the world, Fremantle Media, Shae has worked as a Casting Producer on the past three seasons of America's Got Talent and last three seasons of American Idol. She is known for her meticulous eye for uncovering up-and-coming talent as well as working with artists to perfect their craft and to get them TV-ready. Her warm personality enables her to connect with talent and pull the very best out of them. Additionally, Shae's extensive background working on camera makes her an extremely valuable asset.?
From songwriting and performing to hosting, producing and now being "mom," Shae finds a way to do it all with excellence. For all the latest Shae Wilbur news and information, go to www.shaewilbur.com, Facebook, Instagram, YouTube and Twitter.
About Venture3Media:
Venture3Media is a global music label and song publisher with sales, marketing, promotional, radio, television and movie expertise. V3M provides distribution platforms across all digital channels, including but not limited to Spotify, Apple Music, iTunes, Amazon, Deezer, Tencent, 7Digital, Google Music, YouTube Music, Facebook, Pandora, Tidal, Sirius and Rhapsody. Physical distribution includes online retailers such as Amazon, national retail chains, sub-distributors and internationally through well-established licensee's and distributors. V3M is excited to build a global ecosystem to give platform, positioning and visibility to artists and ministries.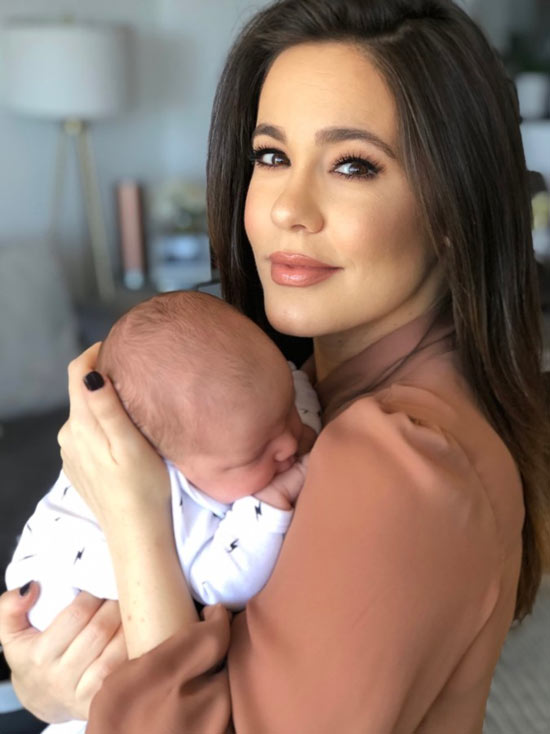 Shae Wilbur is pictured with newborn son, Shiloh Joel Wilbur.
###