HILLSONG WORSHIP RELEASES NEW SINGLE "KING OF KINGS" AND ANNOUNCES USA ARENA TOUR THIS FALL WITH CASTING CROWNS AND ELEVATION WORSHIP
Chart-Topping "Who You Say I Am" Earns RIAA Gold Certification and Garners 2019 K-LOVE Fan Award for 'Worship Song of the Year'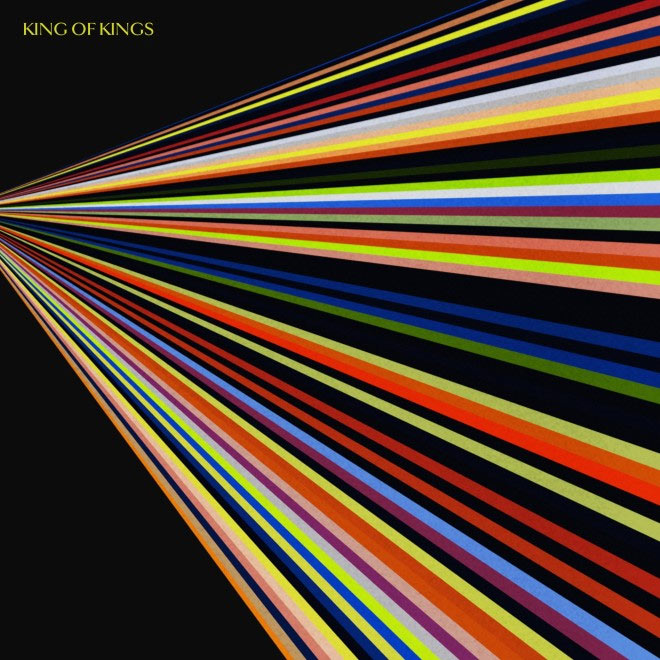 NEWS SOURCE: Rogers & Cowan PR
July 12, 2019
LOS ANGELES (July 12, 2019) — Multi-platinum-selling Hillsong Worship announces the launch of a brand new single "King of Kings" that releases on the heels of the chart-topping "Who You Say I Am" which recently achieved RIAA-Certified Gold status and earned the group top honors for Worship Song of the Year at the 2019 K-LOVE Fan Awards. Available now, "King of Kings" is a stirring anthem featuring lead vocals from Hillsong Worship's Brooke Ligertwood in a declaration of praise to the majesty and glory of God.
"The Gospel is a now reality that requires a now response," says Ligertwood. "It should never be treated or viewed as a relic - no matter how reverently one might err in that direction. With origins before time and echoes beyond it, it stands at the intersection of eternity and our every-day present and beckons, urges, demands us to look. Look at the Christ, the Son of God - bloodied for your sin and the sin of all humanity - repent and believe and take your place in the story of all stories - the story of the King of Kings."
Passionate about equipping and mobilizing believers everywhere with Christ-centered songs of God-glorifying worship for the building of the Church for almost three decades, Hillsong Worship has served people across nations and generations. Their latest album, "There Is More" broke the street-week record for audio/video streams in the Christian genre, debuting at #26 overall on the Billboard Top 200, #8 on Billboard Digital Albums, and #2 on the Christian and Gospel Billboard Top 100. Earning over 300 million total streams since its release, the project continues to garner awards and accolades.
In support of their new music, Hillsong Worship will join Casting Crowns and Elevation Worship for a special 2019 USA arena circuit this fall. Kicking off Nov. 1 in Memphis, Tenn., tickets for the tour will be available for purchase beginning July 19. For a list of dates and cities, visit www.PremierProductions.com and https://hillsong.com/worship.
About Hillsong Worship:
Hillsong Worship exists to serve the global Church and equip believers everywhere with songs of Holy Spirit power that exalt and glorify the Name of Jesus, build the Church and fuel revival on the earth. With songs such as "What a Beautiful Name," "Cornerstone," "Mighty To Save," "This I Believe (The Creed)" and "Who You Say I Am," Hillsong Worships catalogue is sung by an estimated 50 million people worldwide each week. Featuring worship leaders and songwriters such as Brooke Ligertwood, Ben Fielding, Reuben Morgan, Joel Houston, Taya Gaukrodger, Aodhan King, David Ware and more, Hillsong Worship is committed to continuing its legacy of writing and leading songs that - by God's grace - impact both individual devotion and congregational worship for the glory of God. For more information, visit www.hillsong.com/worship
###
For more info on Hillsong Worship, visit the JFH Artists Database.